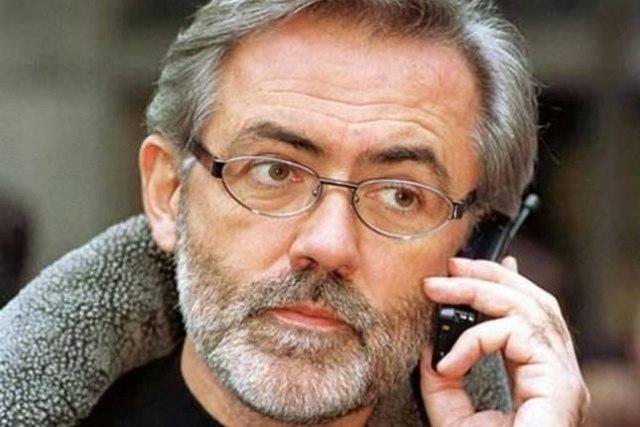 By Milos Mitrovic
"The state was behind the assassination of journalist Slavko Curuvija", Serbian Deputy Prime Minister Aleksandar Vucic has said with regard to 1999 murder in Belgrade which is still unsolved, adding that his claim would be "soon explained and proven". Vucic also said that "actors of the assassination are still alive".
Talking to Pink television Deputy PM admitted that "enormous pressure on state institutions has been necessary in order to reach the facts".
Curuvija, journalist and newspapers publisher, was shot dead by two masked men in front of his house in Belgrade in April 1999. Serbia was under authoritarian regime of president Slobodan Milosevic at the time. In January 2013  Serbian government began a review of several assassination of journalists cases involving the alleged murders of Slavko Ćuruvija, Dada Vujasinović, and Milan Pantic.
Aleksandar Vucic explained that he was talking "as a lawyer", accusing the former regime for killing its "opponents and rivals". "This is horrible problem for our country", Vucic said adding there was no doubt regarding the state's responsibility in the case of Curuvija. Vucic was information minister at the time of assassination, but he stressed he "did not participate in this" nor he was aware of killing.
Earlier this week, Deputy PM has said he would resign if the assassination of Curuvija would not be resolved. Vucic has emphasized that Curuvija case was "the most important" to him promising that trials to suspected killers of journalists would be finished in the first instance. He thanked to Commission for resolving the murders of journalists for its help and "revealing the new horizons".
Vucic also said Organized Crime Prosecutor Miljko Radisavljevic shares his enthusiasm in order to resolve Curuvija case. "Radisavljevic wants evidence, because we had all necessary information on everything up to 30 seconds before the moment of murder… However we did not have the prove – who had pulled the trigger – and he (Radisavljevic) was not able to issue the indictment due to lack of evidences".