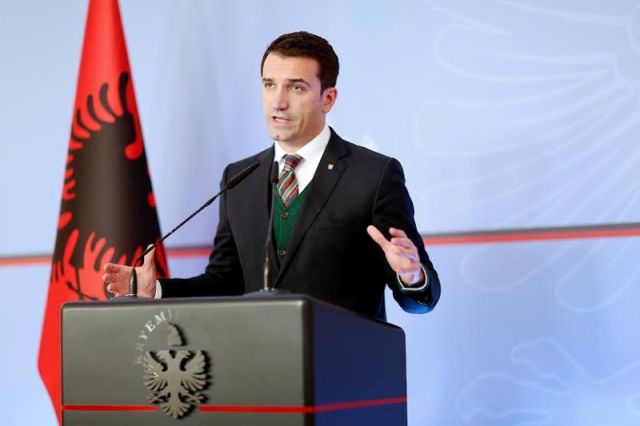 Tirana, December 29, 2014/Independent Balkan News Agency
The Albanian government has approved the bill for the opening of former State Security files. Minister of Social Welfare and Youth, Erion Veliaj, said today that the government approved the bill "On the right of information for the documents of former State Seucirty of the Socialist People's Republic of Albania".
The files that will be opened belong to the period from November 29, 1944 until March 31, 1999.
Mr. Veliaj said that the opening of files starts next year.
"This bill contains all the recommendations of the Constitutional Court and is based on the German model, which today is considered to be the most successful model of transparency for the opening of files", said Veliaj.
He assured that the new law complies with all the laws in power for personal information and right of privacy and it applies all the recommendations of the Venice Commission in relation to lustration.
According to him, the fact that the process of the opening of files with the lustration process, which are linked, but not identical, are mistaken, and the violation of constitutional principles in carrying out the lustration process, have made it impossible for the lustration to be made and for the archives to be opened.
"Our proposal aims at putting an end once and for all to this game and all the blackmail made through the issue of files in this country. It also aims at opening a new chapter, where our nation faces a bitter truth and which will certainly make it a better place at the end of this process", said Veliaj.
The minister invited all political actors to find the language of collaboration in parliament. "This is an issue that must join us and not divide us. I call upon everyone who is interested in opening the files, to support this bill", said Veliaj.
He assured that the new law "aims at making transparency and not cause divisions, it aims at bringing to light the pain of the past and not cause any more pain". /ibna/