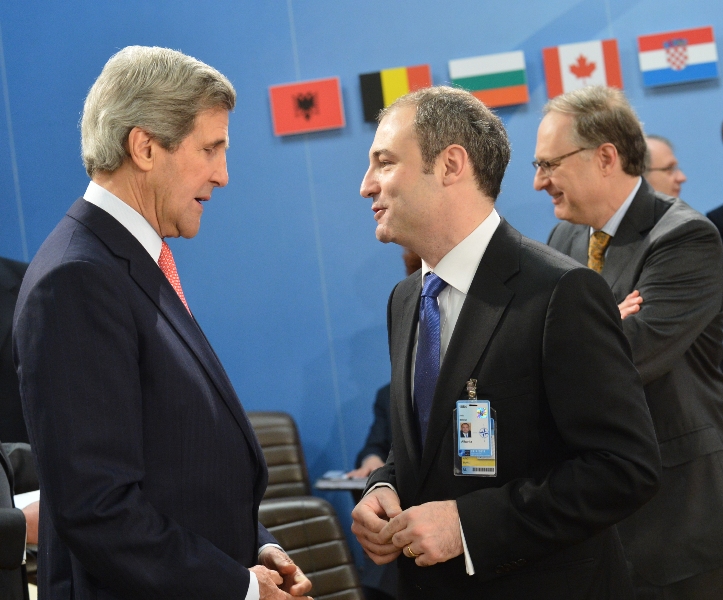 Brussels, April 23, 2013
By Ariola Imeri
The US Secretary of State, Mr. John Kerry has received an official invitation by the Albanian Minister of Foreign Affairs, Mr. Aldo Bumçi to hold a visit in Albania.
Official sources from the Albanian Foreign Ministry state that on Tuesday, the US Secretary of State, John Kerry delightfully accepted this invitation.
Mr. Kerry will visit Tirana at an appropriate timing, in the framework of the invitation made by the Albanian head of diplomacy.
This invitation was made during a meeting that the Albanian Foreign Minister had with the US Secretary of State in the framework of the NATO Ministerial taking place in Brussels.
During this meeting, both personalities confirmed the excellent bilateral relations between the two countries and expressed their engagement to take these relations to a higher level in the future.
Minister Bumçi thanked US Secretary Kerry for the role and extraordinary support that the USA has given to Albania in the bilateral framework, for the NATO accession and for the Albanian cause in the region.
"Albanians nourish the deepest feelings for the American people and the American leadership. The USA has also played a priceless supporting role in the agreement which was recently reached for the normalization of relations between the Republic of Kosovo and the Republic of Serbia", declared Bumçi. /ibna/