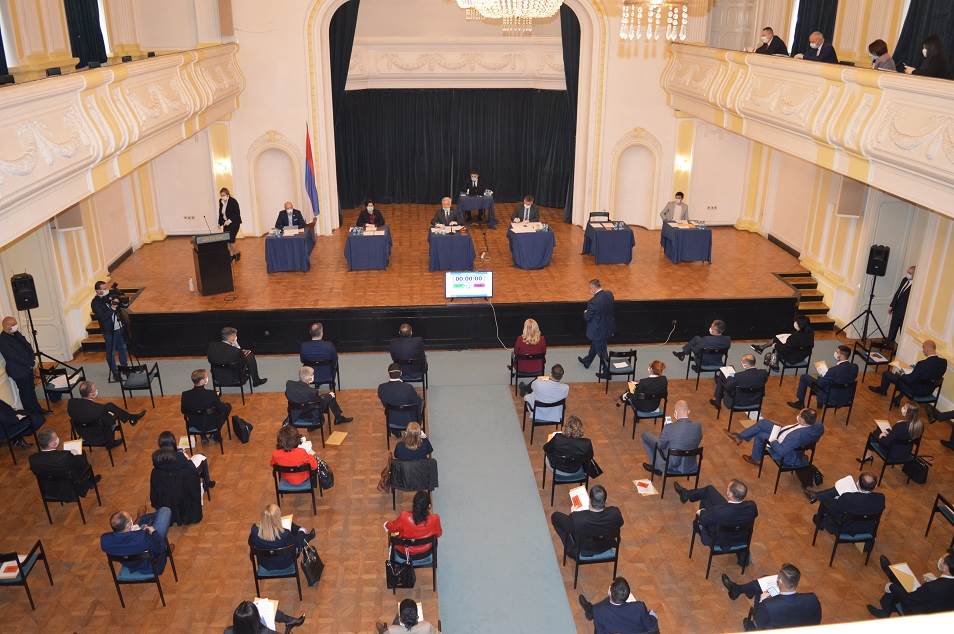 Authorities in Republika Srpska must ensure adherence to the rule of law and transparency in their work, while their activities must be fully aligned with the Constitution, the EU Delegation in Bosnia and Herzegovina stated regarding the decision of the RS National Assembly to declare a state of emergency.
"The EU also recalls that measures taken by any level of government in BiH must comply with the highest international human rights standards. They have to be lawful, necessary, proportionate, and, in this case, temporary", the EU Delegation/Special Representative notes in a statement sent out to the media.
Republika Srpska declared a state of emergency on Saturday in an effort to make the decision-making process faster and easier. RS President Željka Cvijanović said that the decision was made because all other options had been exhausted.
"We need to change the laws responsibly in order to be able to intervene and adopt measures that will help the economy; this way, we can create space to provide relief for the business sector", Cvijanovic explained.
The EU Delegation notes that it is monitoring the developments closely and it expects from the RS authorities "to ensure adherence to the rule of law and transparency in their work, whilst fully respecting the constitutions of BiH and the RS".
"We reiterate our support to all levels of authority in BiH regarding measures implemented to curb the spread of coronavirus (COVID-19) and protect public health and the well-being of citizens. It is of the utmost importance that all levels of authority in BiH continue to cooperate and coordinate in the fight against COVID-19, in particular through the state-level coordination body. Joint and coordinated actions aimed at minimizing the socio-economic impact of the pandemic are essential", the EU Delegation stresses.
The state of emergency has yet to be set in force, as the Bosniak MPs in the RS Parliament announced they would be voting against the decision. They claim that the amendments proposed by the Bosniak MPs in the RS Parliament were not adopted and, because of that, they believe this state of emergency jeopardizes "the vital national interests of the Bosniak people". The Bosniak MPs' demands were aimed to ensure that the RS police will not be setting checkpoints on the entity border; that the provision of humanitarian aid to Bosniak settlements in RS will be free etc. /ibna