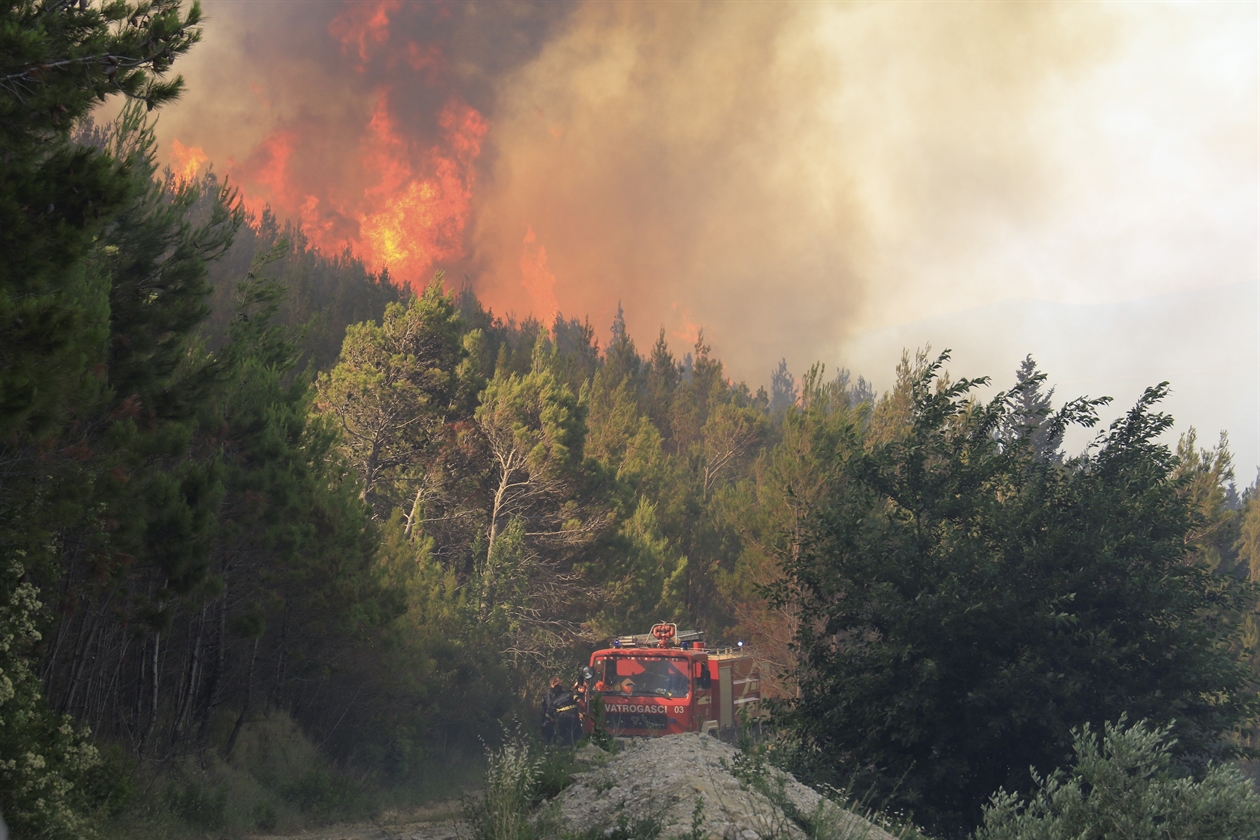 Government of FYROM has declared the state of emergency in a part of the country due to the massive fires. Minister of Interior, Oliver Spasovski said that the most endangered region is in the southwest of the country, where massive fires have spread in mountain areas and approached residential areas.
"The state of emergency has been declared to put the situation under control. State authorities are dealing with the situation in the affected areas", Spasovski said.
Firefighters and voluntaries have been trying to put fires under control in the past two weeks. Police have confirmed that a burned body has been discovered in a village near the capital, Skopje, while two homes were burned in the village of Mogila in the central part of Macedonia.
Rescue teams from neighboring countries have come to the aid of the authorities in the country to deal with the situation. /balkaneu.com/