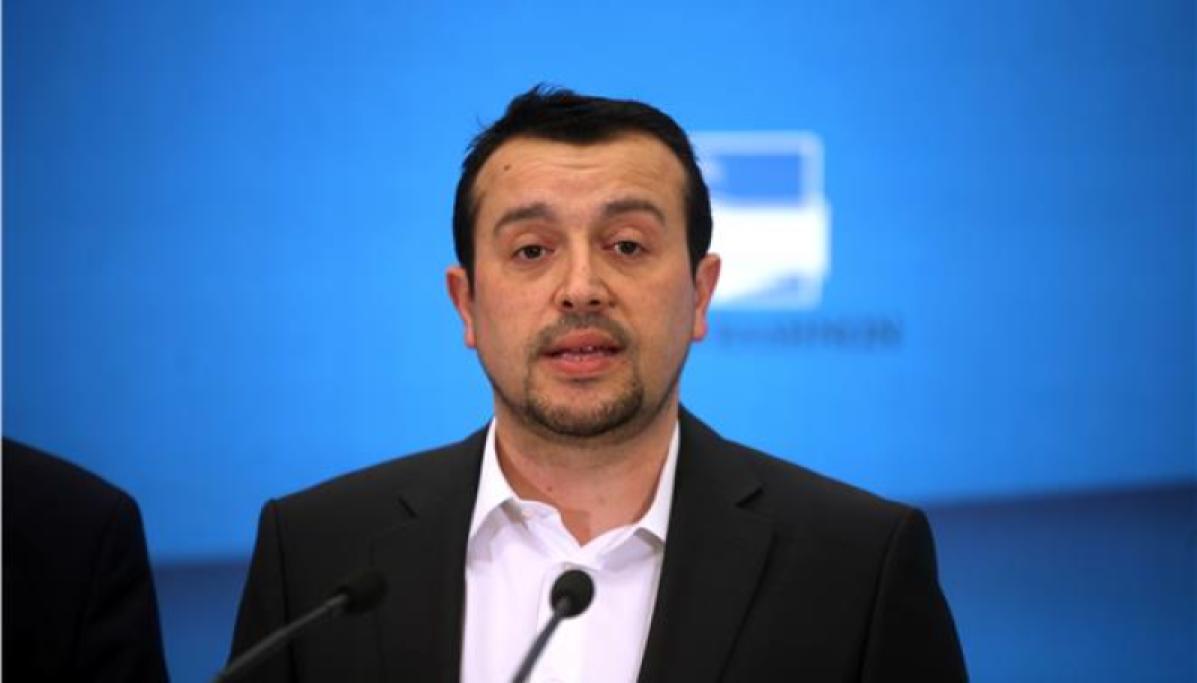 Athens, September 6, 2016/ Independent Balkan News Agency
By Zacharias Petrou
Greek State Minister Nikos Pappas held a series of meetings on Monday with the representatives of the owners of the four provisional successful tenderers in the TV broadcasting licensing auction.
Representatives of the owners had met earlier with the secretary general of News and Communication, Lefteris Kretsos.
According to reports, the representatives requested that the payment for the 10-year television broadcasting licenses is made in installments after the Council of State has ruled on the constitutionality of the entire procedure which is expected before the end of the month.
According to government sources, after congratulating the provisional successful tenderers, the State Minister stressed that a strict control of the funds the tenderers offered in the auction will be carried out. He also underlined the great responsibility the tenderers now have regarding the quality of the final product they will offer Greek citizens. He added that the government will make sure the terms of the licensing tender will be fully observed in terms of broadcasting, stressing that the licensed television stations are obligated to:
– Objectively and on the equal terms transmit information and news (art. 15, par. 2 of the Constitution).
– Protect minors and the consuming public, respect personality, race, sex, religion, beliefs, nationality, disability, age and sexual orientation, as well as promote European works by independent producers, news in sign language and broadcasts subtitled in greek (Presidential Decree 109/2010).
– Respect very specific conditions (Law 4339/2015 of the SYRIZA government) on:
the number of employees (at least 400 per station),
program content (news, talk shows, art, culture, theater, informative shows, various content, light entertainment, Greek and foreign series, children's programs, documentaries and sports-related broadcasts)
the premises and technological equipment (minimum usable area 2.500sq.m and equipment to transmit High Definition program).
In fact, the law provides for the revoking of a license if one of the conditions ceases to apply, at any time during the 10-year duration of a television license.
The State Minister made clear that the government's aim is to reverse the trend of declining employment, continuing and rapid deterioration of labor relations and the almost nonexistent Greek television production (fiction, documentaries, etc.) that has prevailed in recent years.
Finally, Nikos Pappas stressed that the scheduled launch of the Electronic System for the Allocation of TV Time will – in the upcoming period – render television businesses much more competitive as the regulation of advertising space and its disposal and acquisition is expected to significantly increase their total advertising revenue, eliminating parasitic effects, such as refunds and credit invoicing.