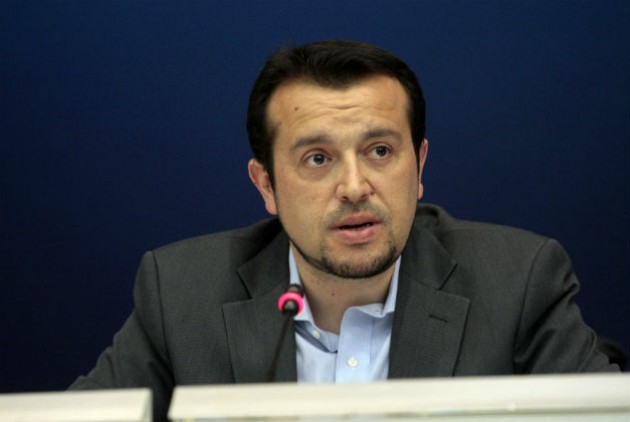 Athens, September 23, 2016/Independent Balkan News Agency
By Zacharias Petrou
Greek State Minister Nikos Pappas provided explanations about the recent tender for television broadcasting licenses.
In an interview with Parapolitika FM, Pappas – who designed a controversial procedure for the issuing of TV licenses – responded to criticism from the media and opposition parties that the competition is scandalous.
Pappas said that the tender has a series of filters which "our political opponents ignore when they staunchly defend vested interests".
The minister made clear that if any of the four successful bidders' cannot explain the origin of the funds used to acquire a license they simply won't be awarded one.
"It is possible that one of the bidders does not qualify for the next phase. At the moment, the objections raised by the bidders are being examined. All of them will be examined" Pappas made clear.
According to the minister there was "hijacking" of the public frequencies in previous years and "these people have the audacity to point the finger at us".
Opposition parties have made media revelations about one of the four successful bidders' ties to Syriza a focal point of their communication strategies.
According to local media, Christos Kalogritsas, owner of a construction group, is being probed for an alleged 20-million-euro discrepancy between his deposits and tax declarations. His son recently acquired a TV license in the disputed auction.
Ioannis Vladimiros Kalogritsas, the winner of the TV license, was also reportedly investigated over deposits which were not accounted for in a declaration detailing the source of his wealth.
Opposition parties charge that the government has been favoring Kalogritsas since it came to power through loans granted to him by state controlled Attica Bank; as a result, the TV licensing auction is a scandal and cannot stand following the revelations about Kalogritsas as the entire procedure has collapsed politically, legally and morally.
On 30 September, the Council of State will convene to discuss the constitutionality of the Law on TV licensing and the way the four licenses were issued.