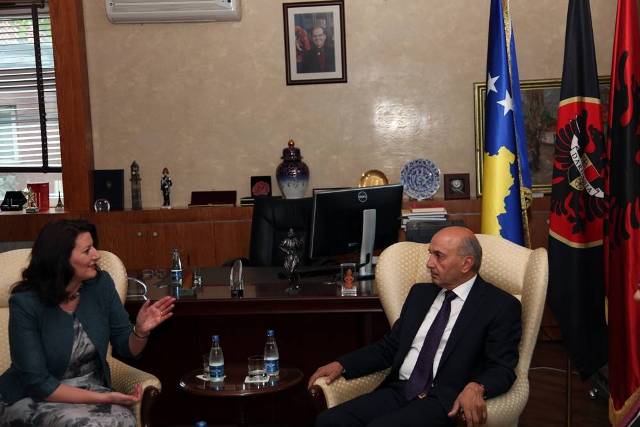 Pristina, March 24, 2014/Independent Balkan News Agency
By Elton Tota
On the 16th anniversary of the start of NATO's air strikes against Serb forces, president Atifete Jahjaga and PM Isa Mustafa thanked the USA, EU countries and NATO for these strikes.
Jahjaga said that these strikes prevented the bad things that were happening in Kosovo.
"NATO air strikes on military objectives and Serb police were made in defence of peace, prevention of genocide, violent displacement of the population and the ruining of life for the citizens of Kosovo", declared presient Jahjaga.
Jahjaga considered the alliance's actions as human.
"These strikes were the most humanitarian actions in the history of the North Atlantic Alliance, representing strong determination by the democratic world against aggressive policies and to protect civil population", Jahjaga said.
The president thanked the countries that participated in those strikes.
Meanwhile, PM Isa Mustafa considered the strikes as the end of the war and the start of freedom.
"I'd like to declare today, 16 years later, on behalf of the government and the population of Kosovo, to express my utmost gratitude on behalf of the NATO member countries and I would like to say that March 24 marks the start of the end of the war in Kosovo and the start of the freedom for our country", declared Mustafa.
He thanked the countries that carried out the strikes, while commenting the objectives of Kosovo.
"16 years later, we're living in a free and independent country that aims to be integrated in the European Union", Mustafa said. /ibna/