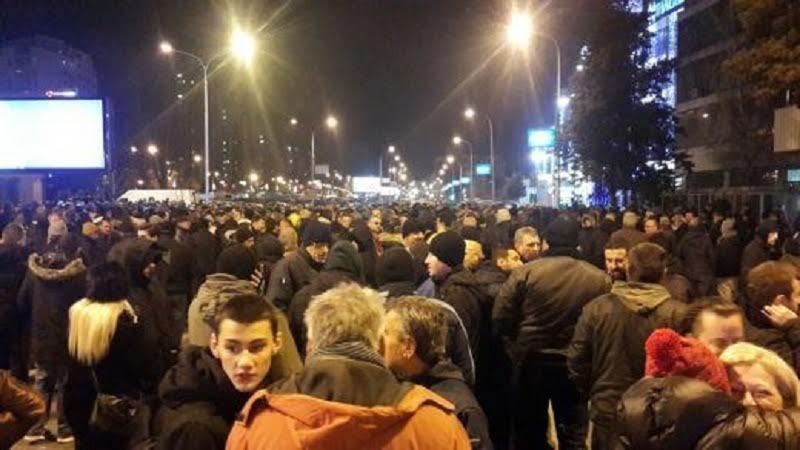 Representatives of VMRO-DPMNE have protested until the early hours of this morning in front of the State Election Commission, while the demands of the Macedonian opposition for irregularities in the 11 December elections were being examined.
VMRO-DPMNE MP, Antonio Milososki said that they had stopped in front of the State Election Commission building to prevent the theft of the elections. "SEC must stop manipulations and announce our victory, otherwise, the people will be angry", said Milososki, who is a former Foreign Minister.
Ilija Dimovski from this party said that the stability of this state depends on SEC. "They must know that the people will not tolerate them. We have the power to respect democracy and defend the vote", said Dimovski, who is also an MP in the new parliament.
Political analyst, Mersel Bilalli told IBNA that VMRO-DPMNE is exerting pressure on SEC.
"What's happening is outrageous and against democracy. VMRO-DPMNE is not allowing the announcement of the result and it threatens state security if the result is changed", Bilalli said.
The State Election Commission has rejected all plaints filed by Besa Movement, while yesterday, it rejected four plaints filed by SDSM (Macedonian Social Democratic Union).
Today, SEC is expected to examine another 4 plaints filed by this party. Meanwhile, supporters of VMRO-DPMNE have warned that they will be back to protest in front of SEC. According to the preliminary results, VMRO-DPMNE has won 51 seats, SDSM has won 49 seats, BDI 10 seats and other opposition parties 10 seats. /balkaneu.com/