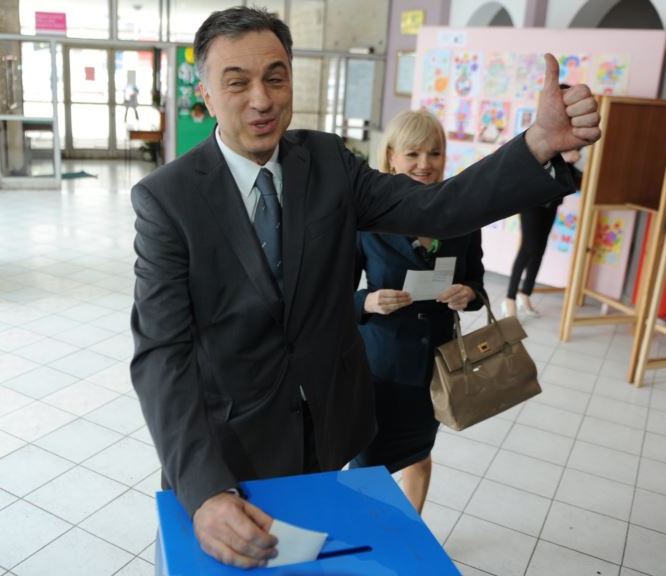 Podgorica, April 22, 2013
The State Election Commission in Podgorica has officially declared on Monday Mr. Filip Vujanovic as the new President of Montenegro.
Filip Vujanovic was the candidate of the Social Democrat Party running for president and in the electoral race he ran against his rival Miodrag Llekic. These elections took place on April 7, 2013, but there were many contestations about the results.
The State Election Commission declared that Filip Vujanovic has won 51.21% of the votes, while Miodrag Llekic won 48.79% of the votes.
The 58 year old Filip Vujanovic wins the third presidential term in office.
The Commission reported that 326.803 voters participated in the electoral process of April 7. Another 11.708 voters have cast their vote through the post.
The other candidate for president, Miodrag Llekic filed 17 complaints for irregularities in the elections, thus demanding elections to be held again in several constituencies. After Monday's announcement of the result, the electoral staff of Mr. Miodrag Llekic said that it doesn't recognize the result of the elections. /ibna/