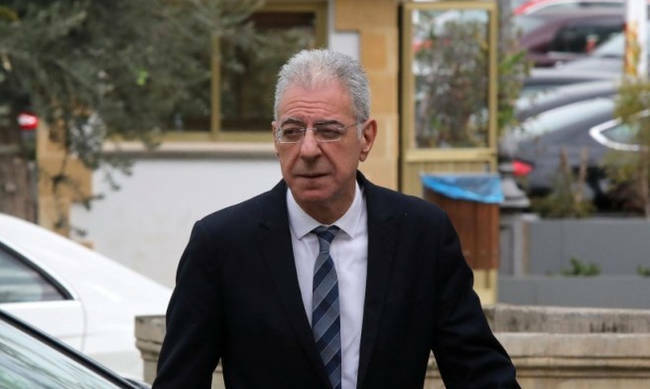 The government spokesman commented on the matter
By Michalis Michael
The State Department's remark that only the Cypriot Government has the power to decide on drilling operations, and its call to Turkey to withdraw Yavuz from the territorial Cypriot waters strengthens Cyprus, the Government Spokesman Prodromos Prodromou told KIPE.
He added that "it appears once again that the international community, as proven by the United States' take on the matter, condemns and is opposed to Turkey's illegal operations and the destabilizing activity it has taken on", and expressed the hope that these messages would force the Turkish government to deal with things differently "and to allow, through effective negotiations on the Cyprus issue, above all, to be able to create relations of legitimacy and co-operation in the future".
When invited to comment on the US State Department spokesman's statements regarding the activities of the floating driller Yavuz in the territorial waters of Cyprus, Mr. Prodromou pointed out that the importance of such a position is obvious, when it comes from the US government.
"We are certainly reinforced by the State Department's indication that only the Government of Cyprus has the power to decide on drilling operations, while the call to Turkey to withdraw the vessel from the Cypriot territorial waters also strengthens Cyprus", he stated.
He added that "the US government's call for any actions based on legitimacy and on cooperative relationships is identical to the position of Cyprus, which has previously proposed to Turkey consultations on a joint EEZ settlement between the two countries, but also with the general stance regarding the settlement of the Cyprus issue, which would really facilitate gas cooperation talks. "
Mr. Prodromou said that "it seems once again that the international community, with this reaction on behalf of the US, condemns and is opposed to Turkey's illegal operations and the destabilizing activities it has taken on. We hope that these messages will enable the Turkish government to deal with things differently, and allow, through effective negotiations on the Cyprus issue, above all, to be able to create relations of legitimacy and co-operation in the future"./ibna