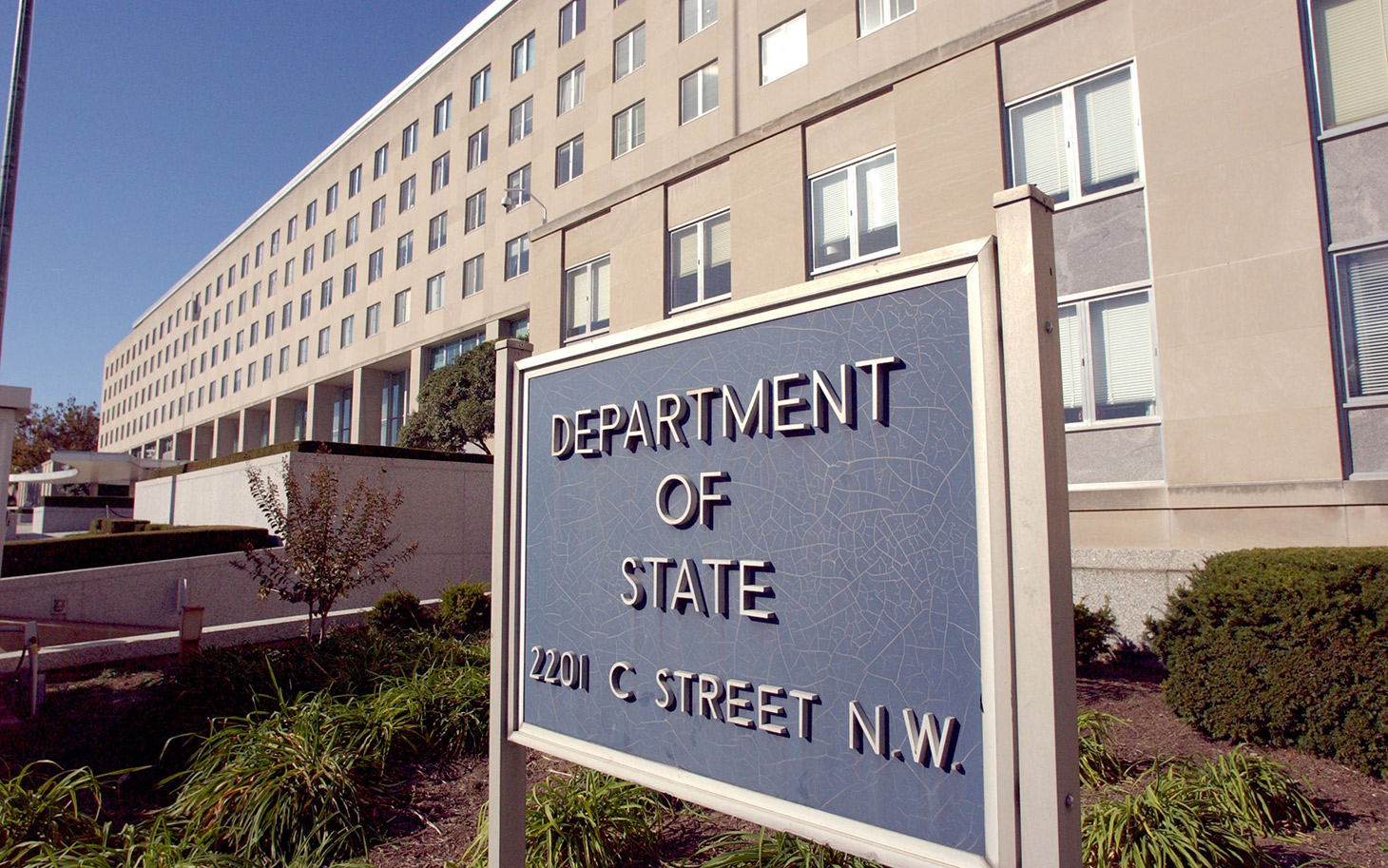 Nicosia, November 11, 2015/Independent Balkan News Agency
US State Department Spokesman Mark Toner has said the US does not recognize the Turkish invasion of Cyprus` northern third.
He was speaking at the daily briefing about the reaction to a reception of the US Embassy in Cyprus, held in the Turkish occupied areas of the island and attended by Turkish army officers in uniform.
Asked if there is a change in policy, Toner replied "you know our position hasn't changed on Cyprus. We support a process that leads to a bi-zonal, bi-communal federation".
To a question if the US recognizes the occupation of Cyprus, Toner replied "no".
Regarding the presence of the Turkish generals in uniform, Toner said that it is "we wouldn't condone or – and normally isn't the case". When asked if it was a mistake, the State Department Spokesman said "..you'll have to ask the Turkish military who decided to show up and wearing" uniform.
He said the US Embassy normally invites the generals but "my understanding is that it was a mistake, but I would refer you to the Turkish authorities on that".
In regards to Tuesday`s meeting between British Foreign Secretary Philip Hammond and Secretary of State John Kerry and Hammon`s remark that Kerry would be visiting Cyprus soon and that Cyprus is at the best point in 40 years to be hoping for a solution to the dispute, Toner said Kerry "had to postpone his trip to Cyprus next week, but he certainly does intend to visit in the near future".
"He did obviously meet with Foreign Secretary Hammond yesterday. They did discuss Cyprus. We continue to be optimistic that we can reach a resolution", Toner continued.
Asked if the trip is to coincide with something or we are coming to what could be a positive, decisive moment, Toner said he did not know. "I can actually ask about that. I don't know. I don't know where we are, but I mean, we obviously – if it is, then we'll pursue it".
Cyprus has been divided since 1974, when Turkish troops invaded and occupied 37% of its territory.
Source: CNA