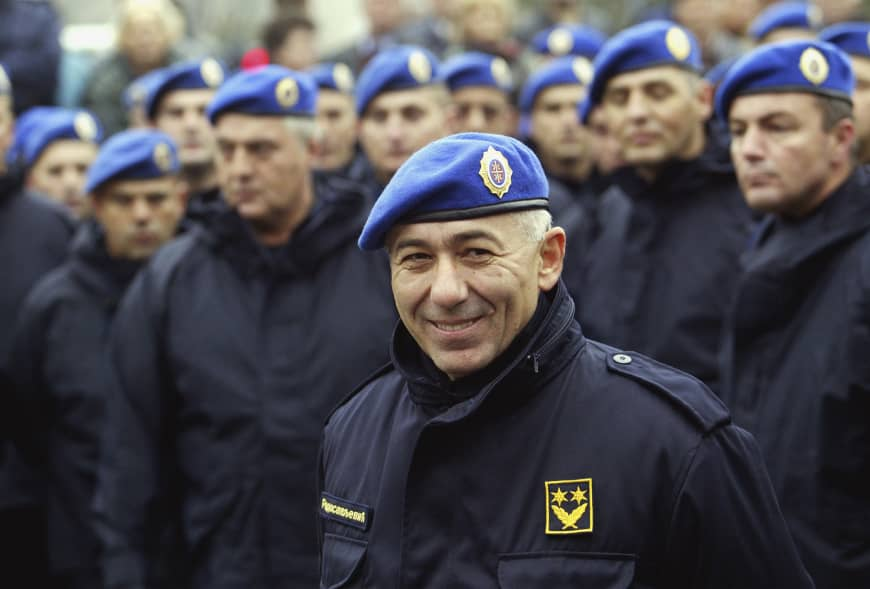 The American government has forbade entry in U.S. to Goran Radosavljevic Guri, former commander of Serbian Gendarmerie, "due to his involvement in gross violations of human rights", according to Department of State. The decision is also valid for Radosavljevic's immediate family members – spouse and daughter. "Radosavljevic was credibly implicated in the 1999 murder of the Bytyqi brothers, three Albanian-American brothers killed in Serbia after the Kosovo War", as it was stated.
The U.S. law stipulates that the secretary of state must publicly or privately mark foreigners "implicated in gross violations of human rights" or in "significant corruption".
Radosavljevic reacted by saying that decision neither "affects" him nor does he have any "interest" in it.
"I do not want to react on that news", he told Radio Free Europe. Radosavljevic rebuffs any personal responsibility for the killings of the Bytyqi brothers. "I made my testimonies before the investigators, I talked about that a thousand times. Therefore, it makes no sense to me to talk about that at all".
Radosavljevic is now a member of Serbian Progressive Party (SNS) led by President Aleksandar Vucic. The Bytyqi family accuses him of killing three brothers, Ilyi, Argon and Mehmet Bytyqiin July 1999.
The murders have been committed in the village Petrovo Selo, in the east of Serbia.
The allegations of Radosavljevic's involvement in the killings has burdened bilateral relations between U.S. and Serbia for years. Earlier this year, Vladimir Vukcevic, former special prosecutor for war crimes, said that Radosavljevic has been under scrutiny.
In 2016 he suggested that there have been no evidence for Radosavljevic's involvement in the crimes. "If there have been evidence against Goran Radosavljevic Guri, he wouldn't be freely walking the streets now", Vukcevic had said at the time.
In March this year, Snezana Stanojkovic, Vukcevic's successor, said that prosecution continues to monitor the case./IBNA