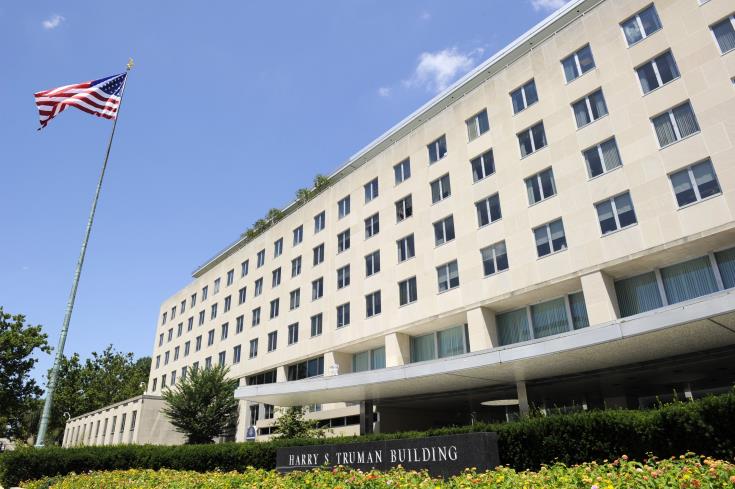 Blocking North Macedonia's EU accession threatens to destabilize normal close relations between NATO allies, the State Department announced.
Bulgaria must apply its laws equally to all ethnic groups in the country, including the Macedonian one, and find a solution to the open issues with North Macedonia, as the exclusion of the neighboring country from the EU "risks destabilizing the region," the US State Department told MIA today regarding the latest report on the human rights situation in the neighboring country.
The State Department's annual Report on Human Rights Practices released yesterday is an in-depth document on the state of human rights violations around the world. The 2020 report notes that Sofia continues to oppress individuals and groups of Macedonian descent who only claim their right to freedom of expression and assembly.
Asked why this is happening and why the Bulgarian authorities do not recognize the history, Macedonian identity and language of North Macedonia and are preventing the country from joining the EU, a senior State Department official said: "We encourage Bulgaria to apply its laws equally for all ethnic groups and to respect its international human rights obligations, such as the right to freedom of assembly."
Therefore, they emphasize the historical significance of the Prespa Agreement concluded between Greece and North Macedonia.
"This agreement proves that the countries of the Western Balkans are able to complete complex issues, make compromises and find a solution. We are convinced that Bulgaria and North Macedonia will do the same by negotiating their bilateral issues, but this must be separated from the EU accession process (of North Macedonia)."
Last year, Bulgaria blocked the adoption of the negotiating framework for North Macedonia, thus suspending the country's accession negotiations with the EU.
"Blocking North Macedonia's EU accession threatens to destabilize the normalcy of close relations between NATO allies and could undermine significant progress in deepening regional co-operation." "It would be a loss for any country in southern and central Europe," the State Department notes in a statement. They add that the United States strongly supports the accession of North Macedonia to the EU.
"We believe that the future of the Western Balkans is directly linked to the EU. The enlargement process in the region promotes lasting peace, stability and prosperity." /ibna