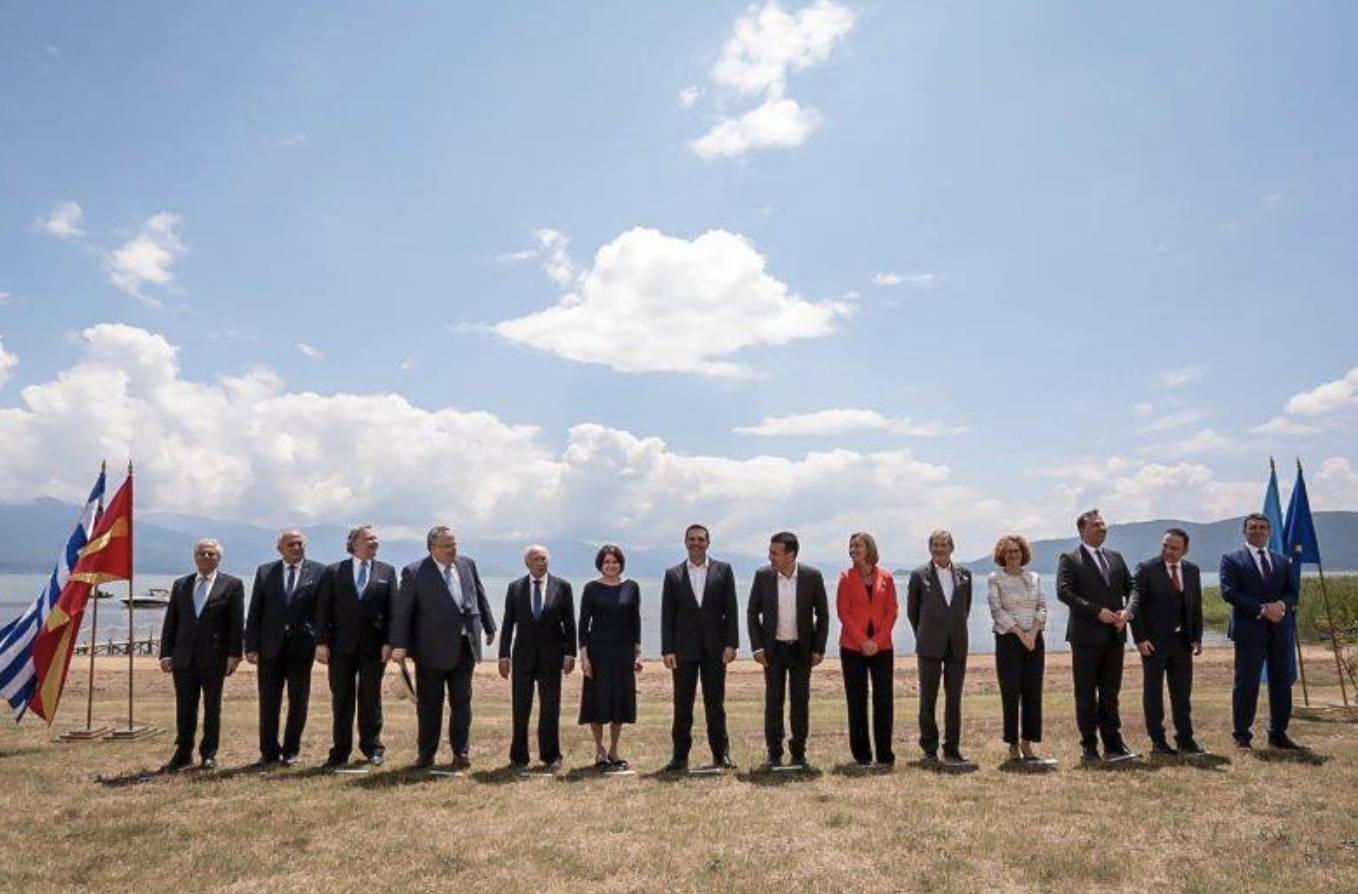 Those working against the Prespa Accord in countries outside the Western Balkans, including Greece, could be blacklisted by the United States, a State Department spokesman told Voice of America when asked if the government planned to extend the sanctions to individuals from other countries, namely Greece, which has signed the Prespa Agreement, due to which it is subject to certain obligations for its implementation.
"Executive Order 14033 allows sanctions against those who underestimate the stability of the Western Balkans, wherever they are, provided they meet the relevant targeting criteria," a foreign ministry spokesman said.
He also told VOA earlier this week that decisions to add new names to the blacklist "are subject to a careful, disciplined procedure and apply only in the most serious cases".
Asked if Biden's executive mandate also includes citizens who publicly oppose the Prespa Accord on social media, the spokesman replied:
"It is not the intention of the United States to prevent individuals from expressing their views. "The United States encourages intense debate and dialogue between citizens around the world and in the Western Balkans."
He stressed that "the executive mandate is a tool to target those who undermine the stability of the Western Balkans and helps strengthen the foundations for peace, security and stability in the region".
"The executive order refers to actions that undermine democratic processes, attempts to violate, obstruct or threaten the implementation of international peace agreements, involvement in serious human rights violations or corruption, among other activities," the spokesman said.
He added that the United States is committed to promoting democracy, transparency, accountability and democratic governance throughout the Western Balkans, in line with the standards that states must meet in order to achieve their goal of moving forward on the European path.
Earlier this month, President Joe Biden issued an executive order freezing property and banning people from entering the United States as a threat to the security and peace of any country in the Western Balkans.
The sanctions will also apply to individuals who, among other things, are responsible or involved in obstructing the implementation of the 2018 Prespa Agreement and the 2001 Ohrid Framework Agreement.
The executive order will also include people directly or indirectly involved in corruption, misuse of public funds, bribery and the like.
Following Biden's executive mandate, the opposition VMRO-DPMNE party announced in a written statement that it had not participated in the negotiations and approval of the Prespa Agreement in parliament, saying it was against the national interests of North Macedonia./ibna
Source: VOA