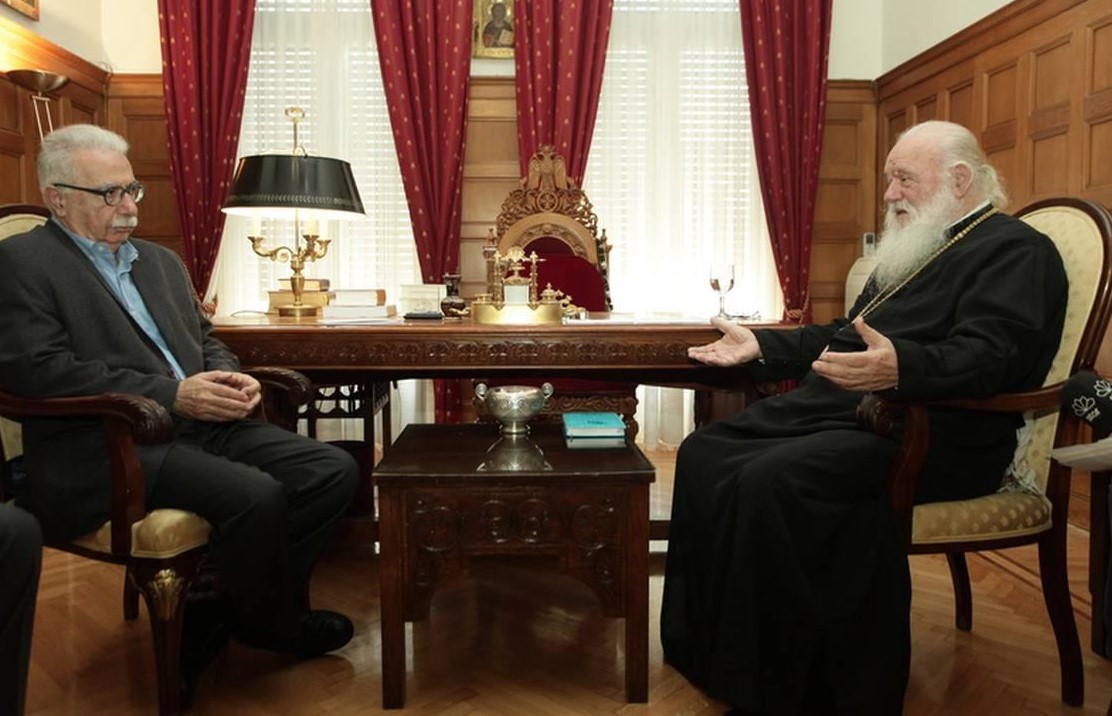 Archbishop Ieronymos met with Education Minister Kostas Gavroglou, initiating the process of consultations between the state and the Church, in order to bring about the legislation of the agreement between the two sides.
The purpose of the meetings is to clarify the points that are of great concern to the priests, especially in terms of their working status. In this context, the State seeks to reach consensus and synthesis to avoid conflicts.
As the Archbishop informed, at the meeting of the Permanent Holy Synod in December, the Commission will be set up with which the government will work together to finalize the framework of the agreement. The aim of the committee is to discuss all the problems, while after the end of the dialogue the Hierarchy will examine the outcome and take the final decision.
The Minister of Education reiterated that the issues of salary, pension and care for the priests would be enshrined in "an absolute, transparent and unequivocal terms". Kostas Gavroglou's contacts will continue, as a meeting with a delegation of the Holy Archdiocese of Crete is scheduled for Sunday, while a meeting is also in the works with a delegation of the Ecumenical Patriarchate./IBNA
Photo: Eurokinisi