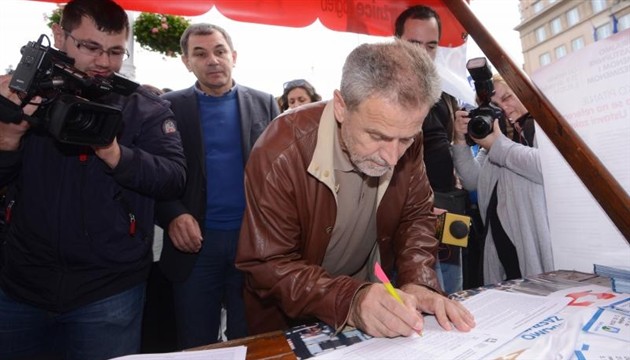 Zagreb, February 13, 2015/ Independent Balkan News Agency
By Marija Avramovic
State Attorney's Office (USKOK) announced on Friday that it started prosecution against the mayor of Zagreb Milan Bandic, said the office chief Ivica Lovric and Zdenka Palac, head of the Zagreb Markets' branch for abuse of power and authority.
Bandic is indicted for accepting the request of the civil initiative "On behalf of the family" to help with collecting signatures for a referendum on election of parliament representatives.
He decided on the sponsorship of the City of Zagreb in relation to these activities by the initiative, but under this patronage financial support was not covered.
Bandic is also charged of having requested from the third person accused, Palacthat, to collect signatures of the initiative, she gave them for free to use 50 stalls of her branch.
In this way, the accused obtained an "unlawful material benefit" of at least 308,000 kuna (almost 40,000 euro) to the initiative "On behalf of the family", announced USKOK on its website.
On the news of the indictment against Bandic, the initiative said that they appreciated the help in collecting signatures and printing of educational leaflets which was in connection with their initiative for referendum about choosing MP's only under their full name.
"The fact that the news of the indictment against Bandic is revealed exactly on the day when the Parliament votes on Social democratic party's proposal of the Election Law, which we oppose, is a sign of a connection between the current government, State Attorney's Office and  Bureau for Combating Corruption and Organized Crime", noted the Initiative.