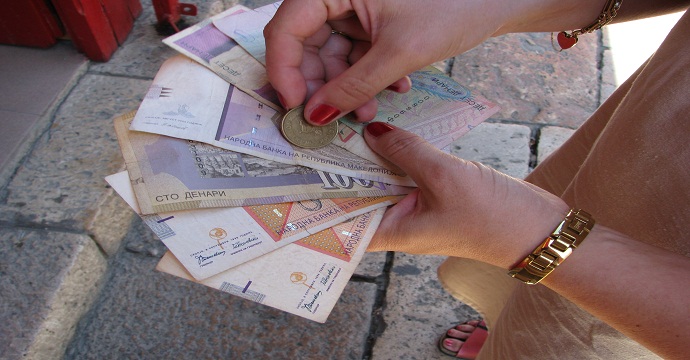 IBNA Special Report
Skopje, January 15, 2015/Independent Balkan News Agency
By Naser Pajaziti
State institutions in FYR Macedonia will have access in the bank accounts of the citizens of the country. According to the amendments of the law on banks, banks will be obliged to provide personal data of account holders if they are demanded by government institutions.
According to these amendments, data will be provided to the Ministry of Labor, Agency for Employment and Fund for Health Insurance.
Government spokesman, Muhamet Hoxha said that the new law on banks aims at verifying the financial situation of all those citizens who apply for social allowance. "This is done to avoid every kind of abuse that citizens may carry out, by benefiting free health care and social allowance", said Hoxha.
So far, individual bank accounts and deposits were subject to confidentiality and the bank was obliged to preserve them.
But now, this will no longer be the case and the abovementioned institutions will have access in the bank accounts of the citizens.
According to economy experts and activists of human rights, these amendments are a crime, because they directly have an impact in the preservation of personal data and damage social categories that benefit money from their family members abroad.
Activist of human rights, Petar Arsovski says that this law may be abused with and that the right of privacy is violated with it.
"If this law is applied as it should, the right of privacy is not necessarily violated, but like many things in Macedonia, this law may be abused with and its fair application is in question. New measures must be put in place against the abuse with bank accounts. If this is not the case, then citizens have the right to believe that the system will abuse with these data", declared Arsovski.
University professor and analyst for economic affairs, Visar Ademi told IBNA that the law in question, proposed by the government mostly damages Albanians. According to him, a large number of Albanians receive incomes from their relatives abroad and if the government identifies this, then the citizens may lose their social allowance.
"With this new law, the citizens that belong to a poor category and who receive money from abroad, will have their social allowance taken. This approach is damaging, because on the other hand, the privacy of every citizen in this country is threatened too", said Ademi.
Citizens strongly react against this law, by saying that it threatens their rights. "This state is not respecting human rights and everyday, we're becoming victims of a controlled state terror through different mechanisms. The current state wants everything to be controlled, but I believe that this will come to an end. How can someone have access in our accounts? There may be abuses", says Vesna S, a student from Skopje. /ibna/