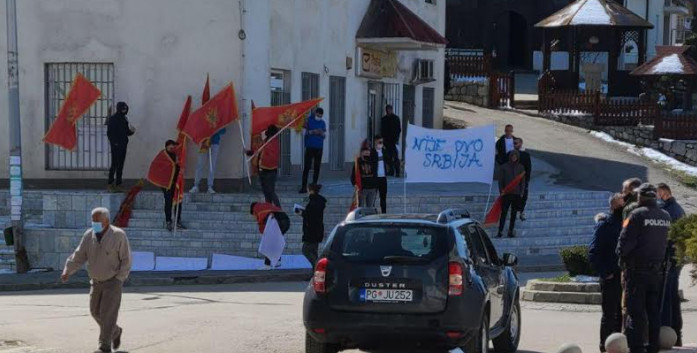 Any change in legislation in the field of citizenship in Montenegro should be implemented after extensive consultations and with the participation of all relevant decision makers, European Commission spokesman Peter Stano stated.
In response to a question from Montenegrin Television, he said the European Union (EU) is following the events in Montenegro very closely, and in that context he called on all parties to exercise restraint, respect the rule of law and to engage in constructive dialogue.
"It is up to each country in the EU to determine its conditions for acquiring or losing citizenship while respecting Union law, and any change in legislation in such an important area should be carried out in an inclusive way, bringing together all relevant decision-makers and after extensive consultations on the subject," said Stano.
Regarding the dissatisfaction and protests in Montenegro after the decision on the reform of the law on citizenship, he said that freedom of assembly constitutes a basic EU right, which nonetheless should be exercised without a negative impact on public health.
Stano said that for any violation of the law, domestic authorities must act in accordance with national legislation and keeping in mind the international standards and obligations of Montenegro.
Meanwhile, political clashes between supporters and opponents of the amendments to the Law on Citizenship continue in Montenegro. Two members of the Montenegrin Army were assaulted after yesterday's incident on the Nikšić – Podgorica highway. A group of supporters of the Patriotic Komitas Alliance (PKS) was heading towards Podgorica yesterday, yet were stopped by the police. Citizens blocked the road and attacked the car which the daughter of Montenegrin Prime Minister Zdravko Krivokapić's was riding. Allegedly, when the soldiers were attacked, there was a police patrol nearby which did not react to the incident. Some deputies in the Assembly announced they would ask for Internal Affairs Minister Sergej Sekulić to be summoned for a hearing in connection with this incident.
On Friday, Deputy Prime Minister Dritan Abazović felt the wrath of the "Komitas" group during his visit to Plav. A crowd of dissatisfied citizens spewed insults at him, shouting "This is not Serbia!" and cursing his "Chetnik mother". /ibna