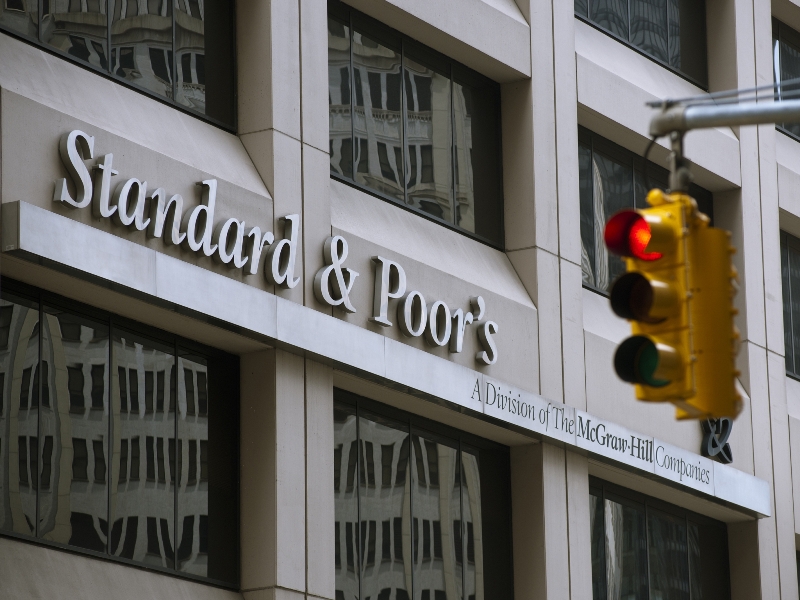 Tirana, April 11, 2014/ Independent Balkan News Agency
International rating company "Standard & Poor's" has reviewed its Outlook rating on the Republic of Albania by changing it from negative to sustainable.
"Standard & Poor's" has also confirmed once again its 'B/B' long term and short term crediting rating.
"S&P" has justified the change of the Outlook  rating with the signature of the agreement with the International Monetary Fund and the inclusion in its program, serving as a reference for financial consolidation, the growth of the sustainability of debt and by reducing refinancing risk.
Expectations for a fiscal consolidation, which will put pressure on the reduction of the deficit, was another argument for the positive rating.
According to "S&P", the three year agreement with IMF will secure more finance facilities, strengthening of fiscal institutions and reduction of the deficit, by giving way to the country's potential for economic growth in the future and at the same time, by supporting structural reforms.
The engagement of the government to pay back debts owed to businesses increases "S&P" expectations for an improvement in the banking sector, by increasing lending in the economy and as a result, putting an end to a negative trend of economic growth and offering security for the future.
"S&P" is optimistic for the future, as it sees the engagement of the Albanian government to successfully achieve structural reforms and to be granted the EU candidate status with positivity.
Minister of Finance, Shkelqim Cani, who commented today the new rating of "S&P", mentioned the facts which according to him brought this positive change.
"The increase of foreign investments, reduction of public debt until 2016 and the reforms being undertaken by the government, are some of the factors that had an impact on the expectations of the rating company, leaving room for a further improvement of the Outlook", said Cani.
On the other hand, the opposition says that the economy of the country is deteriorating. Leader of the opposition, Lulzim Basha says that the government is collecting less incomes than the previous government, although taxes on businesses have increased significantly. /ibna/