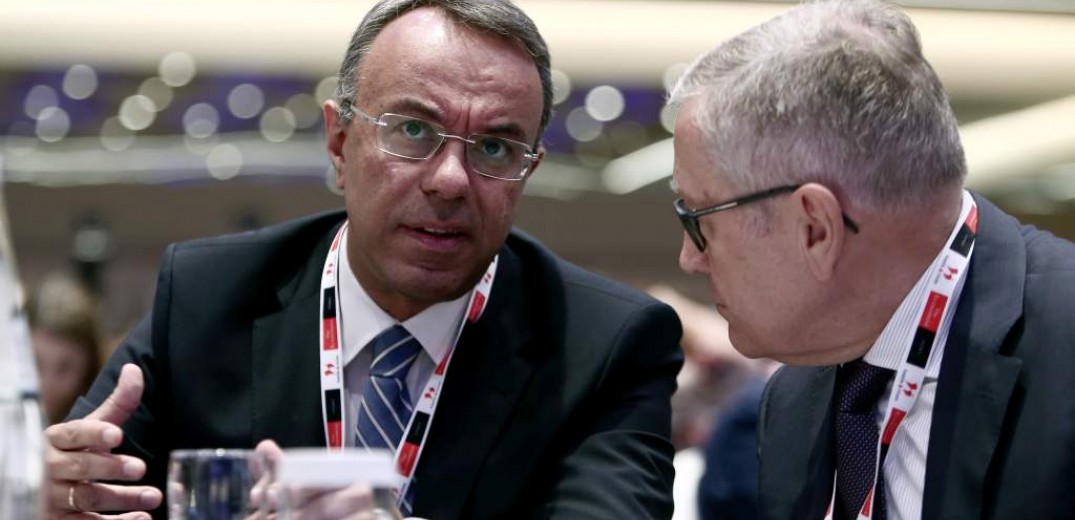 Minister of Finance Christos Staikouras submitted three proposals to the Heads of Institutions yesterday, on the first day of their meeting, as the 5th post-memorandum evaluation kicks off.
The change in the use of ANFAs and SMPs bond profits, the introduction of surplus "transfers" and the exclusion of migration-related funds from the programmed surplus target calculation have now been tabled.
Meanwhile, Christos Staikouras called for a reduction in the target of primary surpluses starting in 2021 from 3.5% to 2-2.5% of GDP. The question remains why he missed the opportunity to claim the reduction from this year and why the plan designed by SYRIZA with the 5.5 billion trust account was not utilized. Consequently, the opportunity to secure an extra 2 billion euro for tax breaks this year was missed.
Furthermore, Mr. Staikouras is rumored to have raised the issue of reducing the solidarity levy within 2020, as announced by Prime Minister Kyriakos Mitsotakis. So far, his financial staff has yet to table any specific proposals regarding the amount of the reduction sought, as there is no certainty as to how the budget will be implemented. And this is not expected before the first quarter of 2020 is over. The debate will likely reopen in April.
Priority
Reportedly, the top priority for the financial staff is to secure the necessary financial space to implement Mitsotakis' declarations regarding the Unified Property Tax (ENFIA) and the solidarity levy. This is yet another reason why the Government's stance on faster reduction of primary surplus targets seems inexplicable.
According to the Government's financial staff, fiscal space could come from different sources, as they believe that better performance in the growth rate of the Greek economy increases fiscal margins, while, although the recent debate over how to change the use of Greek profits from the Greek bonds concerned their disposition for investment, it is possible that they will end up making a decisive contribution.
Today's meeting focused on issues related to the implementation of the Public Investment Program, developments on the macroeconomic front and the financial, staffing and targeting issues of the Independent Authority for Public Revenue (AADE), while privatization and red loans will be on tomorrow's agenda.
The round of meetings on Greek territory will be completed on Friday and the institutions' report is expected by the end of February. /ibna