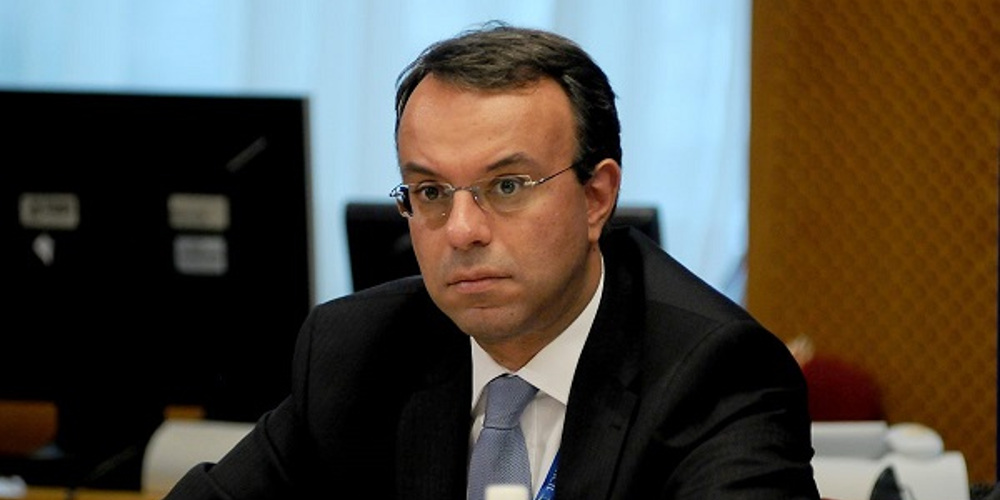 "It appears that the impact of coronavirus will be greater than the initial forecasts, but it will be temporary", Finance Minister Christos Staikouras stated on the state-owned broadcast network, stressing that the big issue lied in the depth and extent of the problem.
He went on to explain that the duration will be longer. From a "V" crisis, that is, with a short duration, it now seemed that we are in the middle of a "U" crisis which lasts longer but has a visible end, he explained speaking of the discussions that took place at the Eurogroup yesterday.
"Horizontal central European policies are needed", the Minister said, noting that "coordinated action at EU level is necessary on the basis of excluding certain expenditure from defining primary surpluses". He explained that "Italy, but also France are mainly adopting the same attitude", while he also described the measures planned by the Ministry of Finance.
Mr. Staikouras linked the health crisis to the country's border crisis, referring to a similar request for an exception of the expenditure related to the refugee issue.
Alleviations
Regarding the relief roadmap planned by the Government (beginning with the ENFIA tax and the solidarity levy), he noted that "with today's facts our commitments remain valid; everything we have said is still in force". "We are dealing with an outbreak of a phenomenon the extent of which we do not yet know", he added.
He estimated that the biggest blow was recorded in the tourism industry and shipping, noting that the course of the Greek economy was being monitored on a daily basis. "The first effects are evident, but they cannot be quantified just yet; not only in Greece but also around the world", he explained.
On the course of the bond market and the Stock Exchange, he commented that he was not worried, as it followed the trajectory of the rest of the EU markets. "Investors are actually headed for safer shelters. This does not satisfy me, but it does not concern me and it does not worry me either, because it is no different from what is observed in other European countries".
Red loans
As for the red loans and the bankruptcy law amendments, he stressed that the strategic non-payers should start worrying after May 1st. If we are to have a serious economy, they should already be worried.
52,000 auctions took place in 2008 and 6,000 auctions last year, but one third of them ended up paying eventually, he said. He announced new evidence showing that bilateral borrowing agreements with banks and management companies are on the rise.
"We are seeking coordination and pressure to move forward and step up the effort to regulate loans", and we are calling on society to use the platform and the subsidy that is now handed out, he concluded. /ibna