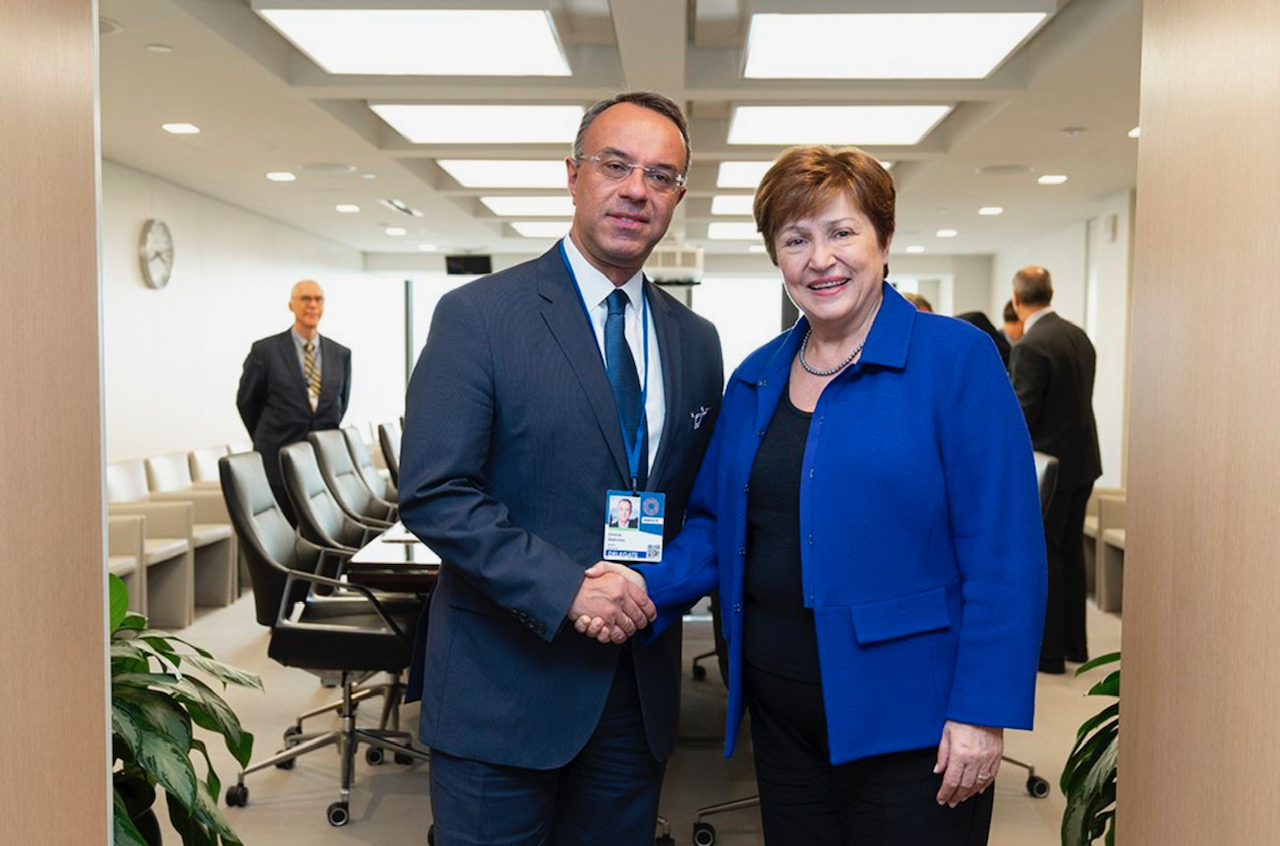 Greek Finance Minister Christos Staikouras held his first meeting with the new Managing Director of the International Monetary Fund (IMF), Kristalina Georgieva, on Sunday.
The Finance Minister and new IMF chief met during the IMF – World Bank Summit, with their discussion focusing on the prospects of the Greek economy and efforts by the New Democracy government to balance expenditure with a view to achieving social protection and integration.
The meeting comes on the back of a statement last week by the Director of the European Department at the IMF, Poul Thomsen, who argued that new measures to reform tax policy and social security are required.
Thomsen said that IMF sees reforms as an overall issue Greece must deal with in order to achieve long-term growth. He also reiterated the Fund's view that further pension reform and actions to expand the tax base will benefit the Greek economy.
In its latest World Economic Outlook report, the IMF downwardly revised projections on Greece's growth in 2019 and 2020.
Specifically, the Fund estimates that Greek economic output will grow 2 percent this year and 2.2 percent in 2020, down from a projection last April of 2.4 percent and 2.2 percent respectively.
An IMF report published last April cited a 3.5 percent growth rate, as a percentage of GDP, until 2022.
Citing a list of challenges Greece faces, Thomsen said convergence with other Eurozone countries in terms of production and adverse demographic factors, place the country's long-term economic growth at risk./ibna