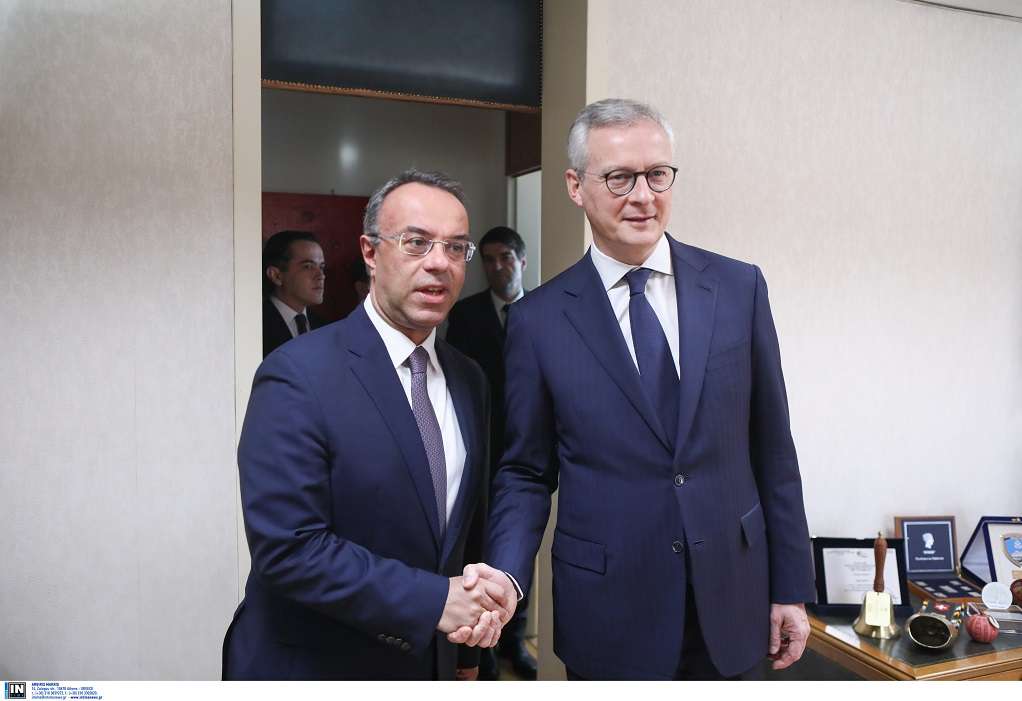 Both Europe and Greece have expressed concerns regarding the impact of coronavirus on the economy, raising questions about growth forecasts. According to competent sources from the Finance Ministry, the Government is expected to proceed with a number of legislative initiatives to address the impacts upon the country over the coming period.
According to a government official, following the meeting of Greek Finance Minister Christos Staikouras with his French counterpart Bruno Le Maire, the impact has not been expressed in numbers yet, but there are reports regarding some issues with shipping, while there is expected to be meeting between the leadership of the Ministry of Finance with representatives of the hotel industry.
It is noteworthy that the two Ministers expressed concerns about the impact of coronavirus on both the European and the global economies.
Bruno Le Maire, who arrived in Athens after the G20 meeting in Riyadh where the coronavirus issue was thoroughly discussed, said that it was "changing the scenery" and the concept of smaller dependence from China should be given some thought, given that the eurozone depends on the country by approximately 80% – 85% for medicine and health.
Specifically for France, he said it is estimated that growth will be affected, mainly by tourism (about 2.5 million Chinese tourists visit France annually) and raw materials in the supply chains, mainly in the automotive and pharmaceutical companies. For his part, Christos Staikouras spoke of "the potential dangers that are constantly emerging, such as the exacerbation of public health issues, issues that we have concerns about but treat with seriousness, calmness, methodicality and professionalism".
French support
Apart from that, Bruno Le Maire stressed that "we also support Greece's effort at the Eurogroup level" to direct the use of Greek bond yields (ANFAs and SMPs) towards investments. At the same time, he added that "there is another perfectly just demand by Greece to calculate the cost of dealing with immigration in the fiscal result, because Greece is suffering more than other countries". It is noted that Greece is demanding that the roughly € 280 million-expenditures to address the migration issue not be counted towards the primary surplus.
In fact, Bruno Le Maire underlined that Greece was clearly on the right track and that the Government had made the right decisions in the last six months, citing lower borrowing costs and boosting growth. /ibna