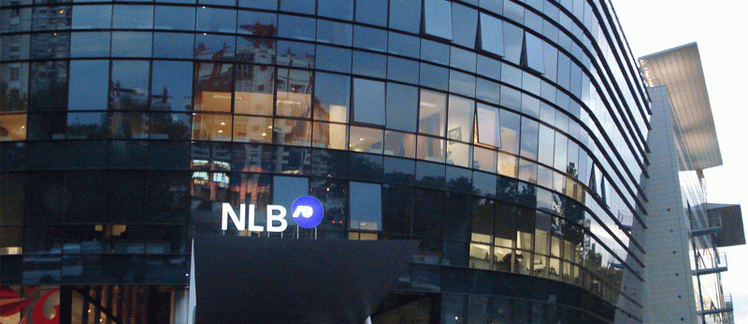 The supervisors of state asset custodian SSH will start a session today at which they plan to determine the price range NLB as part of the initial public offering (IPO) for the country's largest bank.
The price range is necessary for the IPO prospectus that needs to be published by the end of the month if the procedure, started upon the demand of the European Commission due to the 2013 bailout, is to be completed by mid-June as planned.
The Slovenian Sovereign Holding (SSH) and NLB published an intention for an IPO on 15 May after approval by the European Commission to the government's plan to sell the bank in two phases.
At least half of NLB is planned to be sold by the end of the year, and up to 25% minus one share by the end of next year. The bank's shares are to floated on the stock exchange in Ljubljana and in London.
Once the prospectus is cleared by the Securities Market Agency, the order book will be open for about 14 days. The plan is to offer 90% of the available shares to institutional and 10% to small investors.
Given the weight of the decision, it is possible that the supervisory board session will continue next Monday.
While the SSH is the body running the procedure, it is possible that the decisions on the price range as well as final price will be made by the government as the SSH's sole shareholder.
The developments come after NLB has recently published its group results for the first quarter of the year, reporting a 56% rise in net profit to EUR 81.6m or more than two-thirds of the result for the entire last year.
The core bank, whose total assets represent 67% of total assets of the NLB group, holds a 23.7% market share in Slovenia and serves more than 47,000 companies and 751,000 individuals.
The group employing 2,873 people has a total of 365 offices in Slovenia, Bosnia-Herzegovina, Kosovo, Macedonia, Montenegro and Serbia, including 113 in Slovenia./IBNA
Source: The Slovenia Times