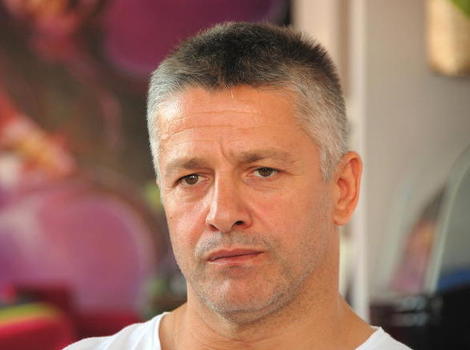 Sarajevo, June 25, 2015/ Independent Balkan News Agency
By Mladen Dragojlovic
Swiss court decided on Thursday to approve the demand of BiH and confirmed that the Srebrenica warlord, Naser Oric (photo), will be extradited to his homeland.
This was confirmed from several sources in BiH and, with this decision, the saga of his extradition to Serbia is over. Oric was arrested at the beginning of June, upon the international warrant issued by Serbia. Earlier, Oric had been acquitted by the Hague Tribunal from accusation about war crimes against Serbs in Srebrenica region during the war in BiH. But, Serbian judiciary declared that they have new witnesses and that Oric was acquitted from command but not from personal responsibility in the war crimes. Serbian court demanded his extradition in order to judge him in, at least, one case confirmed by new witness who said that he saw how Oric took one civilian and after first removing his eyes out with a knife, then slaughtered him.
Right after the arrest, BiH Bosniak politician and most of the public demanded his freedom because, as they said, Oric is not a war criminal, but their hero. This case has caused many problems in the relations between Serbia and BiH to the extent that Bosniak member of BiH Presidency, Bakir Izetbegovic, suggested that Serbian president, Tomislav Nikolic, postpone the long prepared visit to Sarajevo. Nikolic said that he feels that in this moment he is not welcome in Sarajevo and that he will visit BiH when the Presidency renewed the invitation.
Oric's case, however, did not just cause problem between the two countries, but also in the country. The long time established fragile trust between Serbs and Bosniaks was undermined and several incidents occurred. Also, the Committee for the marking of the 20th anniversary of the Srebrenica genocide decided to postpone the manifestations in case the Swiss court decided to extradite Oric to Serbia. Among many families of genocide victims, this decision was not well accepted and they asked the Committee if Oric is more important than their relatives killed in the genocide.
The BiH side found a solution in demanding Oric's extradition in the home country and not yo Serbia. BiH Prosecution office declared that they have investigation against Oric and that, on the basis of this case, BiH demands his presence in BiH. The case is dated as back as 2006, but still nothing has be done. It was good reason though for such a demand. BiH Ministry of justice sent documents and they arrived in Swiss Court just few hours before the decision on the extradition. Since there was two demands for extradition, at the hearing Oric said that he agrees to be extradited to BiH.
In their first reactions, Serb politicians in BiH spoke very harshly against "misuse of justice in this case". RS president Milorad Dodik, said that he will ask RS national Assembly to discuss this issue and to decide in a referendum on trust in the Court and Prosecution office on state level.
"If the entire Serb population in BiH feels and know that there is Oric responsibility for war crimes, state Prosecution office cannot work in this manner. For Serbs, Oric will always be a war criminal", Dodik told reporters in Banja Luka.
He added that this case will have same end as similar cases, when general Jovan Divjak and politician Ejup Ganic, were set free from the Court. Dodik emphasized that it is time that people in RS say they do not accept the state Court and Prosecution office in their current form.
Also, deputy of Chairman of House of people in BiH Parliament, Ognjen Tadic, warned that this case can easily get out of control and define BiH judiciary in a manner which is unacceptable for half of the BiH population. He called on the politicians and "those who identify themselves with Naser Oric" to give up the political pressure on the judiciary system.
"After Ganic and Divjak, this is the third case. Those who took the decisions for the extradition have an obligation to follow the continuation of the case in the BiH Court, because it is obvious that we didn't learn anything from earlier cases. Also it is obvious that, for some participants in the war, there are no sanctions or trials, Tadic said.