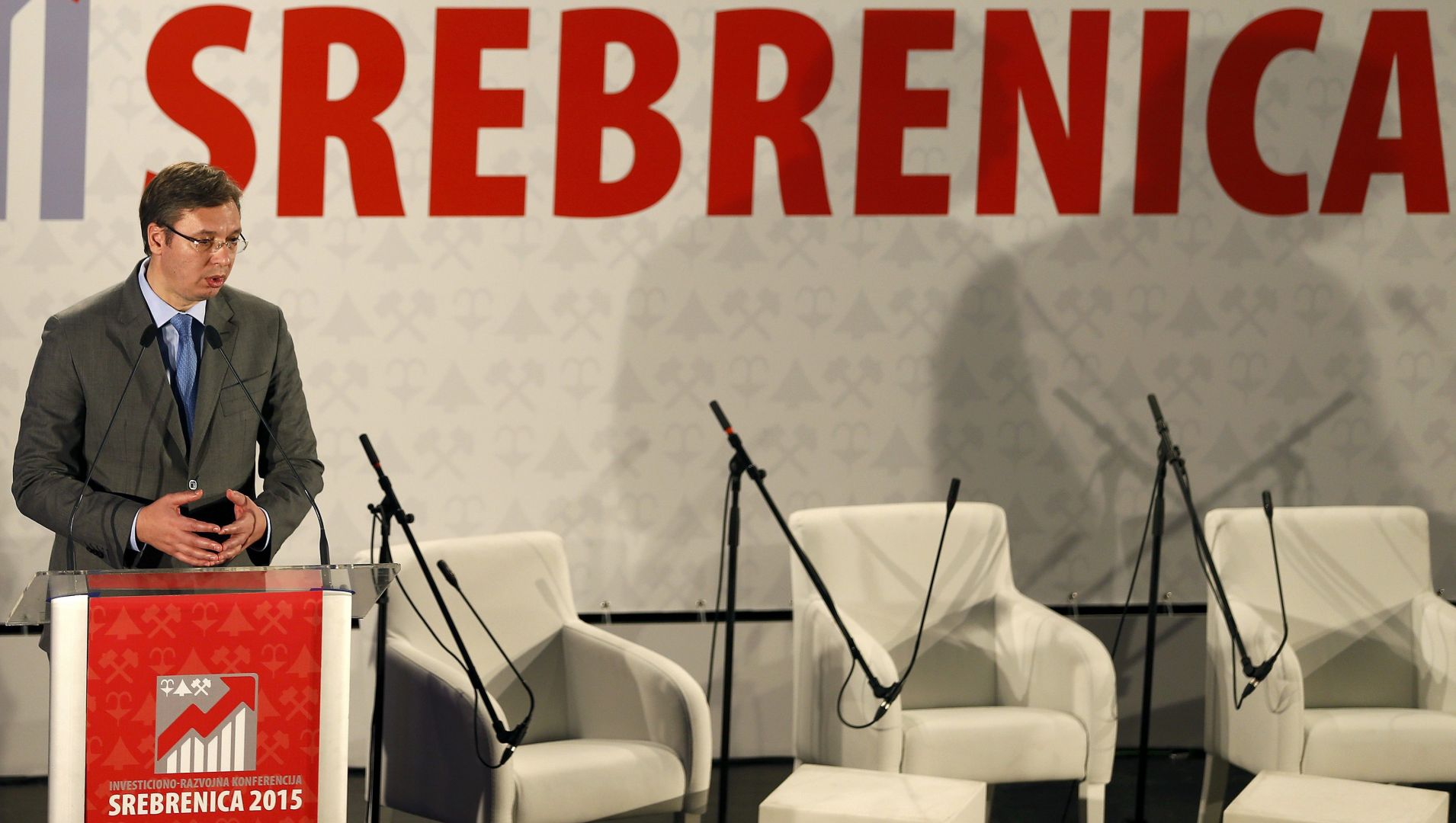 Sarajevo, November 11, 2015/Independent Balkan News Agency
By Mladen Dragojlovic
The city of Srebrenica, known as the place of the genocide in Bosnian war 1992 – 1995, will see better days and will probably be recognised as a place of successful jobs and industry.
This look like a possible scenario, after the Investment-development conference, which on Wednesday took place in this city, with the participation of the highest officials of BiH, its entity RS and Serbia. The result of this conference is the conclusion that Srebrenica will receive at least 13 million BAM (about 6,5 million euro), partially as donation for development, and as direct investments, which will create new jobs and improve the industry and tourism in this area.
Prime minister of Serbia, Aleksandar Vucic, said at the conference that the Serbian government will donate 5 million euro to Srebrenica.
"We wish to see this city as a place of cooperation between our two countries. We want Srebrenica to become a bridge of our cooperation. Nobody can return the killed brothers and children to sisters and mothers who lost them in the war. But, we can look for a better and different future, to care about these people in Srebrenica and that for the next 100 years we live in peace and prosperity, Vucic said.
RS President, Milorad Dodik, expressed his satisfaction that the conference was held in Srebrenica.
"I would like to express my satisfaction and to confirm that Srebrenica would be assisted to solve important problems. Everything we have agreed on in the conference, we will realise in cooperation with local authorities. I think that help from Serbia is not only the financial one, but also represents an important message, Dodik pointed out.
He added that the RS Government, along with all other donations from the entity's budget, will assign and additional 1,5 million euro for the development of Srebrenica.
BiH Presidency member Bakir Izetbegovic also expressed his satisfaction with the event in Srebrenica.
"I believe that we will turn a new page when we speak about life in Srebrenica, BiH and the region. The Government of Serbia has decided to provide a generous help for Srebrenica, which has excellent resources in minerals, forests, water. Also, we must do all in our power to start the Guber spa running, Izetbegovic said.
Srebrenica mayor, Camil Durakovic, said that he didn't expect such a generous donation from the Serbian Government, and added that this amount of money will make significant change in the citizen's daily life. The conference will continue on Thursday when it is expected that other donators and investors will offer their ideas for the development of this municipality.
Serbian PM and other participants of the conference, before the official opening, visited the Potocari Memorial Center where they paid their respect to the victims of the genocide. This time, nobody threw stones at Vucic.