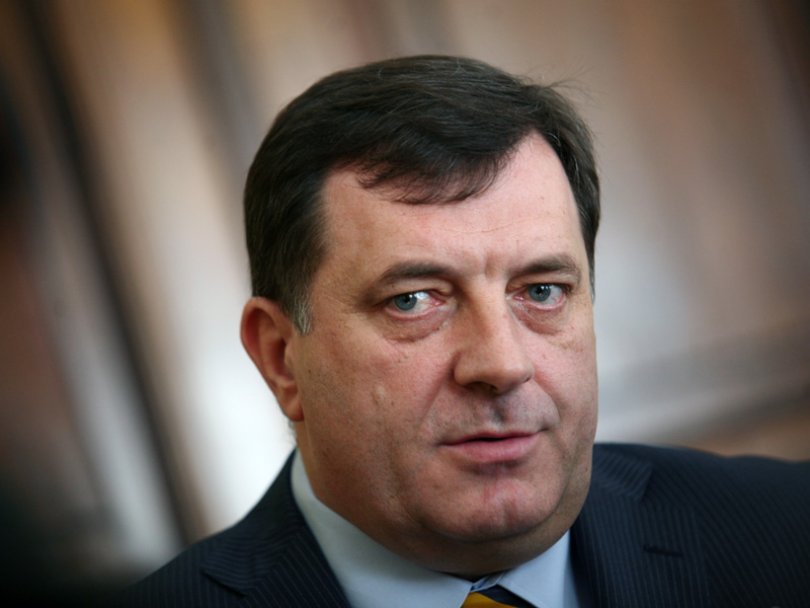 Belgrade, March 25, 2015/ Independent Balkan News Agency
By Milos Mitrovic
The crime committed in Serbrenica in 1995 was not the struggle in the interests of Serbs; it was the biggest strike against Serbs and cowardice, Republic of Srpska (RS) President Milorad Dodik said. "We need the truth which would be accepted by all", Bosnian entity leader said in the interview to Politika daily.
As the 20 anniversary of the Srebrenica massacre approaches, Dodik said that RS institutions have not been hiding any of the suspected perpetrators. RS President added that he feels sorrow for all who were killed. Earlier this month, eight men suspected for committing war crimes near Srebrenica were arrested in Serbia.
"This was an enormous crime which also created huge political setback. This is being demonstrated by the propaganda which intends to point finger in all Serbs as possible Srebrenica killers. In the past, Serbs have never committing crimes; on the contrary, they used to behave like knights, not like cowards in Srebrenica", Dodik said.
However, Bosnian Serbs leader added that Srebrenica issue "requires the new approach, new investigation of the reality which would be accepted by all". "We want the truth and it could be found by creating a new international commission and we will accept its findings whatever they be", Dodik explained.
Although he condemns Srebrenica massacre, Dodik does not accept United Nations courts decisions which have stated that Serb forces have committed act of genocide in eastern Bosnian town in July 1995. At the same time, Dodik emphasizes that Serbs were also the victims of the crimes committed by Bosnian Muslim forces accusing international community for turning the blind eye to this events from the war.
Serbia also has never officially clearly accepted that genocide was committed. In 2010 Serbian Parliament adopted declaration condemning the massacre in accordance with International Court of Justice decision. ICJ stated in its ruling that an act of genocide was committed, but declaration avoided mentioning this directly.
Photo: Milorad Dodik