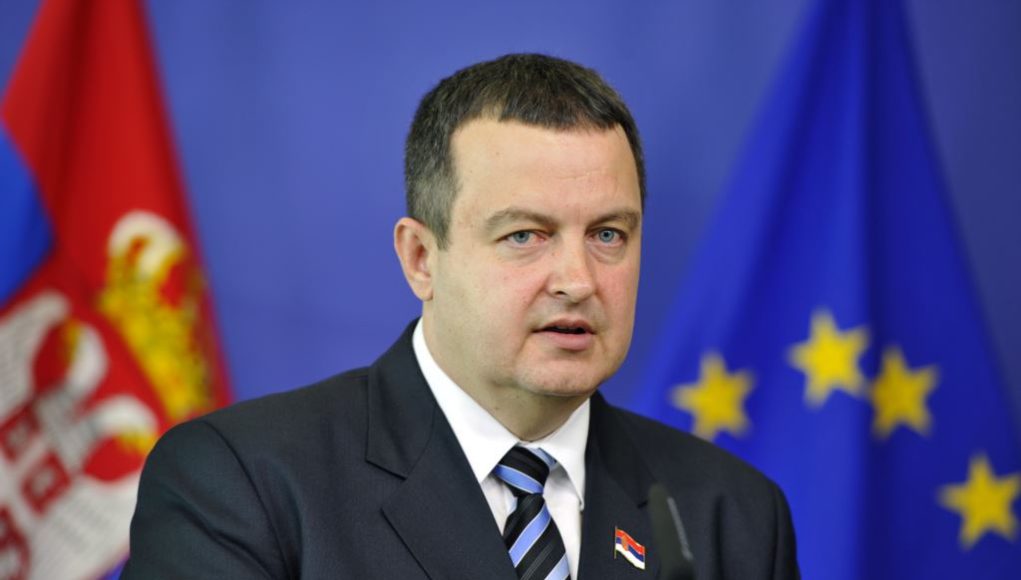 Srpsko političko rukovodstvo otvorilo je karte o kosovskom pitanju saopštavajući da je demarkacija između Albanaca i Srba njihov zvanični predlog za postizanje konačnog rešenja.
Ministar inostranih poslova Ivica Dačić, na konferenciji za novinare u Beogradu, potvrdio je ono što se pričalo u političkim i novinarskim krugovima. "Razgraničenje je formalni predlog kojim Srbija ulazi u dijalog o Kosovu", rekao je Ivica Dačić.
Ideja razgraničenja nije ništa novo i neočekivano, predsednik Republike Aleksandar Vučić je to izrazio kao apstraktni koncept, ali ovo je prvi put da ga neki srpski politički funkcioner stavi kao zvanični predlog.
Dačić je rekao da taj prijedlog još nije u potpunosti formulisan da bi mogao tačno reći gde će biti linija razgraničenja između Albanaca i Srba. On je međutim sugerisao da će to biti predmet pregovora ako bude postojao odgovor iz Prištine, a albansko rukovodstvo formalno izrazi svoje mišljenje.
Ministar inostranih poslova Ivica Dačić ponovio je da se Srbija ni na koji način neće vratiti za pregovarački sto ako se ne ukinu tarife od 100% koje je Priština nametnula za proizvode uvezene na Kosovo iz Srbije.
Dačić je takođe rekao da SAD pokazuju više interesovanja za nastavak dijaloga nego ostatak međunarodne zajednice te da Vašington nije zainteresovan za sadržaj sporazuma već samo traži da rešenje bude održivo i kompromisno. /IBNA