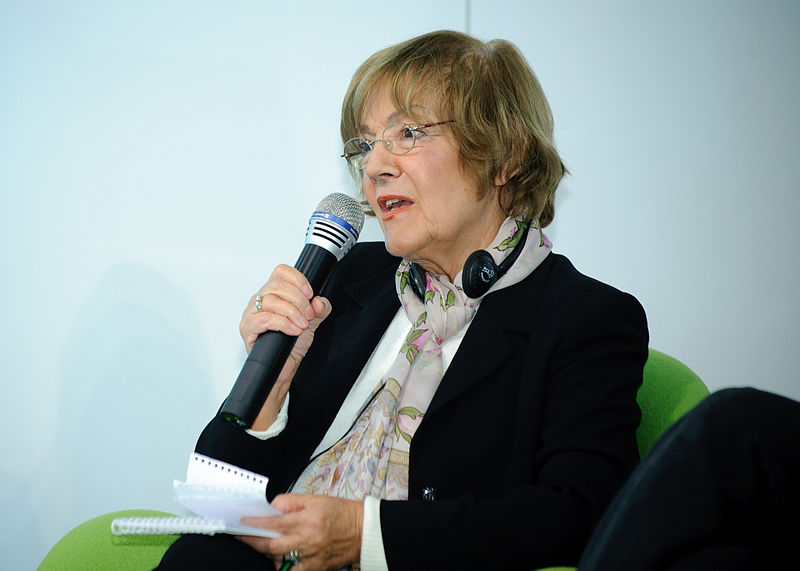 Vesna Pešić, sociolog i nekadašnja predsednica stranke Građanski savez Srbije (GSS) smatra da je Srbija "pod komandom Rusije", kako je kazala u intervjuu za list Danas.
Pešić je upravo dala svoju podršku Građanskom demokratskom forumu (GDF) koji su nedavno osnovali pripadnici Pokreta slobodnih građana nezadovoljni izborom glumca Sergeja Trifunovića za njegovog novog predsednika. Ona je objasnila da GDF "namerava da obnovi ideje GSS-a, stranke koju sam ja vodila, i nastavi sličnim putem sa jasnom perspektivnom 'Srbija na zapadu'".
"Ja se s tom orijentacijom slažem. Protiv sam sadašnjeg položaja Srbije koja se klati između Zapada i Istoka i pod ruskom komandom, tobože sve zarad spasavanja Kosova i srpskog nacionalnog pitanja".
Ona je rekla da u srpskoj opoziciji više nema nijedne velike stranke, "zato su ujedinjena popularna". "Delimičan razlog je vidljiva iscrpljenost aktivnih političara, dok je suštinski uzrok u samom društvu koje ne stiže do politike zbog velikog ceđenja novca iz privrede i društva, te siromašenja građana. To je dovelo mnoge građane u situaciju u kojoj mogu da prežive samo od Vučićeve vlasti i trpe sve, ili da odu iz zemlje. To je rezultat njegovih reformi", navela je Pešić.
Aktuelni "protesti su za neke, pre svega, obrazovanije građane, postali jedina nada, dok političke organizacije, uključujući i Savez za Srbiju nisu uspele da afirmišu jasnu alternativu koju bi građani široko prihvatili. I da je ima, pitanje je kako bi ona stigla do širokih slojeva društva, s obzirom na besomučno uništavanje institucija i ograničenost medijskih sloboda. Nezgoda je i to što prethodna generacija političara neće da se povuče i prepusti prva mesta mlađoj srednjoj generaciji koja se afirmisala u parlamentu i na druge načine", navodi Pešić.
Kada je reč o Savezu za Srbiju kao opozicionoj grupaciji koja je izbila u prvi plan javnosti, ona ocenjuje da taj pokret iako "nacionalistički, nije uspeo da zadobije značajniju političku popularnost". "To znači da je negde omašio i da ne čuje potrebe građana, ili da ne stiže do njih. Ipak je iznikla svest kod obrazovanijih ljudi, to poručuju protesti, da nacionalizam ne vodi nigde", zaključila je Vesna Pešić.