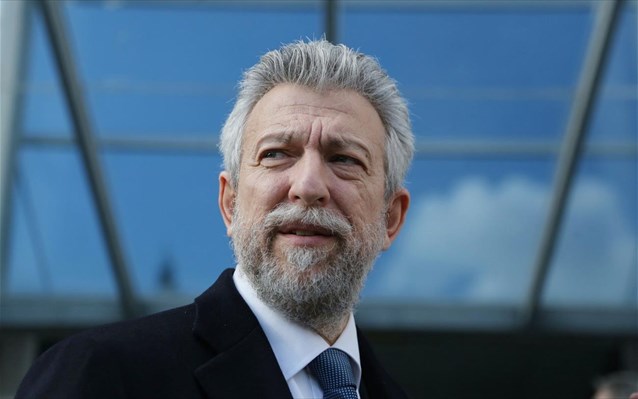 Athens, August 11, 2016/ Independent Balkan News Agency
By Zacharias Petrou
Deputy Minister for Sport, Stavros Kontonis, sent a letter to FIFA and UEFA – the world and European football governing bodies respectively – demanding that they intervene to replace the Hellenic Football Federation (EPO) management.
The demand comes following an EPO Executive Committee decision to restructure the disciplinary committees. According the Kontonis, the move is illegal and the Giorgos Girtzikis-led EPO administration must be held accountable.
Kontonis points out in his letter that no football league will commence in Greece before FIFA appoints a temporary management at EPO that will replace the current one and restore legality while also securing fair elections are carried out.
The ministers' letter is addressed to the FIFA representative in Greece, Mr. Costakis Koutsokoumnis and the General Secretary of UEFA, Mr. Theodoros Theodoridis.
The Greek Ministry of Sport has been at loggerheads with the country's Football Federation for months with their feud threatening to have Greek football removed from European competitions on more than one occasion.
One of the most contentious points of the EPO – Sports Ministry relationship is the draft law on sport that Stavros Kontonis plans to bring to parliament imminently which is seen by the Federation to be violating its self-governance and bypassing its authority in football affairs.
The Greek government has vowed to clean up sport – and especially football – in Greece by putting an end to corruption and violence. Greek authorities consider the role of the current EPO administration to be obstructing its efforts to put football onto a healthy path and clamp down on all criminal activity in and around it.
Many of the Greece's top clubs have also opposed the leadership of EPO and have formed an informal alliance in order to defeat president Giorgos Girtzikis in elections coming up at the end of the year.