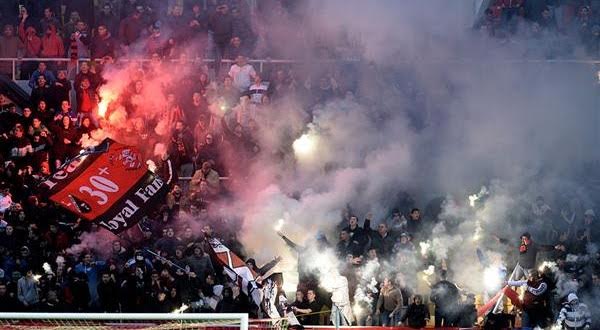 Pristina, 11 August 2015/Independent Balkan News Agency
By Elton Tota
Nationalist feelings seem to have driven crazy many fans of sport clubs in the Balkan countries.
Love for football is gradually being lost. Football fields are more and more filled with folklore nationalist propaganda.
A while ago, the Albanian national football time was involved in a violent episode in Belgrade. Then, Albanian and Kosovo fans beat Polish fans in Tirana, while Macedonian fans beat Albanians in Skopje. These stories have become common in the media of the region.
Analyst Halil Matoshi told IBNA that Balkan fascism is reawakening and that national policies of these nations are flirting with fascism.
"Sport ultras in the Balkan are extreme everywhere you go. But when fascist politics fuel these fans, then violence is the only language that Balkan people know. This also happened with Albanians. They were beaten in Belgrade by Serbs, Albanians beat the Poles in Tirana and so on. Balkan fascism is reawakening and the national politics of these nations are flirting with fascism", he says.
Matoshi has also commented ethnic based insults during the football match between Vardar and Skopje in FYROM. He says that the beating up of Albanian youngsters by Macedonian fans has been orchestrated by Gruevski's government.
According to him, fans in other countries of the region are also encouraged by irresponsible politicians, who benefit from these incidents.
Analyst Shkelzen Dakaj told IBNA that in the countries of the region, there's a strong link between ultra fans and some segments of the state.
"These groups have started to grow. Their strong links with politics make them immune against prosecution. There are cases when people who lead the fans are into crime, drug and arm smuggling and extortion", Dakaj says.
Analysts say that citizens and sport fans must not be involved in nationalist games, which take the magic away from football. /ibna/