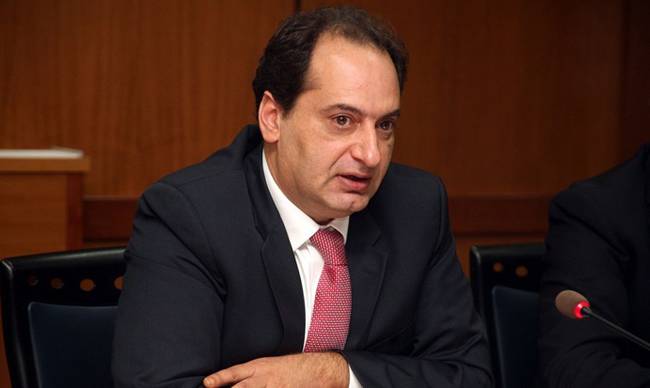 Athens, June 13, 2016/Independent Balkan News Agency
By Spiros Sideris
The proclamation of the first two public open tenders for the creation of the new framework of engineering standards for conducting studies, with modern, objective and reliable manner, approved the Transport Minister for Infrastructure and Networks, Christos Spirtzis. The upgrading and codification of studies' standards is directly connected to the system, which is implemented in the Ministry, which provides for the development and operation of software and digital electronic control applications and monitoring of costing, administration, management and supervision of the studies and projects.
The new framework for the preparation of studies is under the overall intervention for consolidation, modernization and upgrading of the production of studies and projects implemented by the government. The tenders and tender documentation approved by the Minister concern the conduct of the first two international open tendering service contracts, which will be held on July 14-15. The pre-estimated pay these contracts is around 3 million euros each including VAT. The two service contracts relate to the specifications for conducting studies for:
– Land reclamation projects (irrigation, drainage, supply projects).
– Hydro-utilization projects (dams, reservoirs).
– Stormwater drainage works (delineations, flood-streams anticorrosive works etc., halting projects, internal networks, collectors, 'green' stormwater management policies).
– Hydraulic transport works (sewers transportation projects, external basins, tunnels).
The object of such contracts is to draft modern guidelines (regulation) for the preparation of studies, which will be developed in a detail manner: Design Criteria, recommended instructions and an estimated fees per stage and category of study, a detailed list of "deliverables" and their coding for easy correlation and search. Specifically, the object of the contract is:
Establishment of definitions and concepts with regard to the category of studies, the steps, and deliverables documents and plans of study.
– Syntax of a Regulation for Conducting Studies on the project design criteria and best practices.
– Definition of the deliverables studies documents
– Definition of the deliverables study plans
– Developing coding system in digital form, by which all of the above can be integrated into the "Electronic System of Cost Factor Production Construction (SYKOSPE) -Electronics Observatory Prices and Specifications (ILPATIP) -Electronics System of National Technical Specifications (SETEP)" bill for "Strategic planning structures in civil engineering work, transparency procedures and centralized control in public and private projects on the production system".
– Collection of "Best Practices" proposals and/or Recommended Methods, which have been applied in the Greek and international arena.
– Compilation of pilot planning for typical engineering projects (eg wells, etc.) and standard sections.
Finally, the preparation of the new Regulation of Pre-estimated Remuneration, based on the new standards.