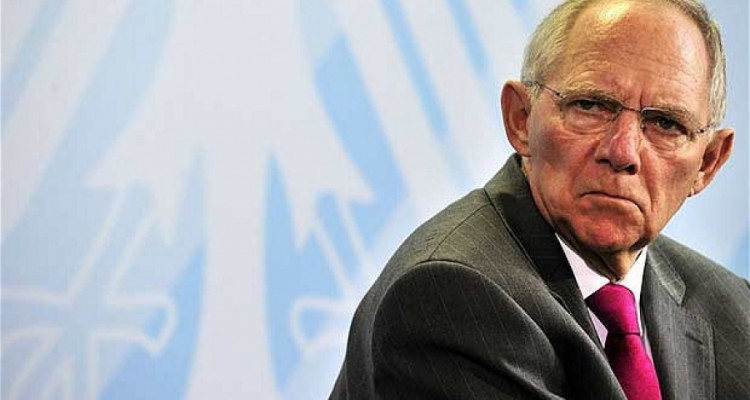 Athens, July 29, 2016/Independent Balkan News Agency
By Spiros Sideris
Of a bias on the part of Wolfgang Schäuble in favour of Spain, while rejecting any leniency towards Greece, speaks of the German Spiegel magazine, however, it considers reasonable the European Commission's decision not to impose fines on Spain and Portugal. This is wise, but it does not fit into the normal tones of Wolfgang Schäuble or Jean-Claude Juncker, it says.
The article goes even further to connect the change in Schaeuble's attitude with the fact that in Greece the resistance came from a leftist government, while in Spain Schaeuble supports the conservative Mariano Rajoy.
In the case of Greece, Schaeuble for years rejected any clemency, although economists warn that the strict application of the dictated austerity measures is strangling recovery, it says, adding: "The resistance in Greece however, came from a leftist government. In Spain, however, W. Schäuble supports the conservative Mariano Rajoy, who has been struggling for months to stay in power".
According to a publication in the business daily Handelsblatt, which was not denied by the German Finance Ministry, W. Schaeuble sought, through personal intervention to EU Commissioners, the gentle treatment of Spain and Portugal on the issue of penalties for eir deficits.
Economically speaking, the Spiegel notes, this is wise. The recovery in Spain and Portugal remains fragile. To remove money through high penalties in such a difficult situation would be insanity, especially after the Brexit. It would have vindicated all those who consider unrealistic the bureaucracy of Brussels.
Now what however, the German magazine wonders. In the med-term, it notes, the EU should either change its rules or they should by implemented by a truly independent body. Until then, the understanding that is now displayed in Spain and Portugal should apply to others. This has not been the case until now.
"It appears however that other are being treated with double standards as well. When asked why the deficits of France are tolerated, Jean-Claude Juncker had given the amazing response: "because it is France". The threats against Great Britain did not prevent as is known the British from voting in favor of the Brexit. Quite the opposite. When the EU gives the impression that it treats countries depending on their power and their political opinions, the crisis in Europe will only grow", argues the German magazine.