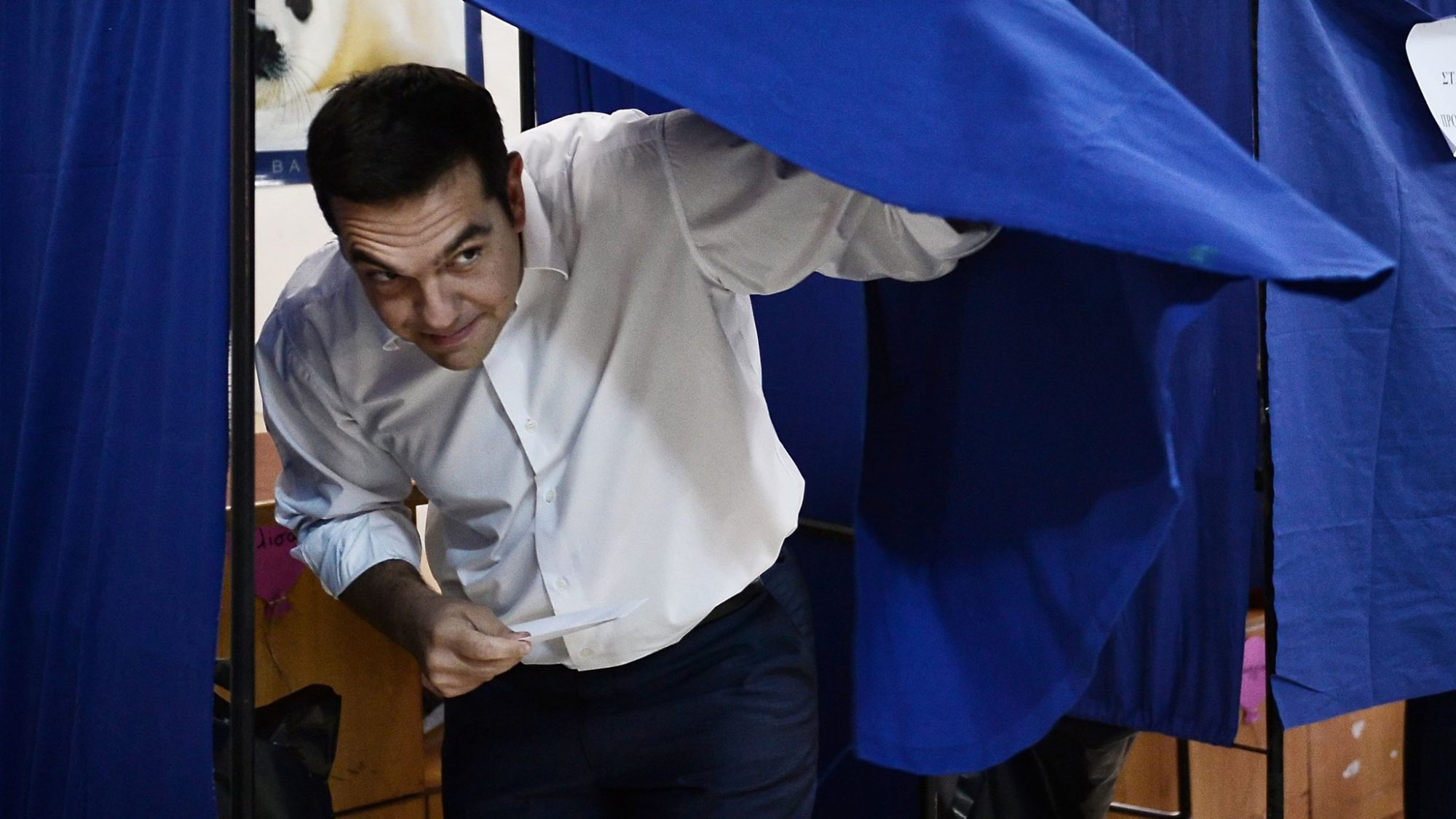 Speculation that a "triple election" in Greece in May 2019 may be on the cards was rife in Athens this week.
The rumors spread following a decision by the government to carry out local and European Parliament elections simultaneously in May 2019. A relevant amendment was attached to a draft bill introducing a simple proportionality system for local elections.
However, the government quickly moved to downplay the "triple election" scenario.

The approval of an amendment

on Wednesday

allowing local and European elections to go ahead simultaneously in May 2019 sparked speculation that Prime Minister Alexis Tsipras has decided to add a general election to the mix too.

However, Interior Minister Panos Skourletis reiterated

on Wednesday

that "the government will see out its four year term".

The government's initial plan was to carry out local elections in October 2019, with Skourletis personally stating that the local election would take place at that time. However, according to sources, Prime Minister Tsipras changed his mind after being advised that in October the full term of municipal councils would have lapsed, raising constitutionality issues.

Initially, 16 SYRIZA MPs tabled a relevant amendment that would see the second round of local elections coincide with the European Parliament elections. It was then decided to change the amendment so that the first round is on the same day as the European election, followed by the second round in a week's time.

Main opposition New Democracy was heavily critical of the confusion caused over the timing of the local elections and demanded that Skourletis resigns.

Analysts pointed out that the government may be aiming at carrying out a "triple election" in May 2019, so as to better rally support for SYRIZA in the crucial general election, through the various alliances that will inevitably be forged at municipal and regional level. Reportedly, a "triple election" in May 2019 could also give the struggling Independent Greeks party time to win back some of its supporters.

In any case, the official government line is that the SYRIZA-ANEL coalition will see out the entire four-year term provided by the Greek constitution and go to the people in the autumn of 2019…. / IBNA
Main Photo (File): The present premier of Greece about to cast his ballot at previous Greek elections