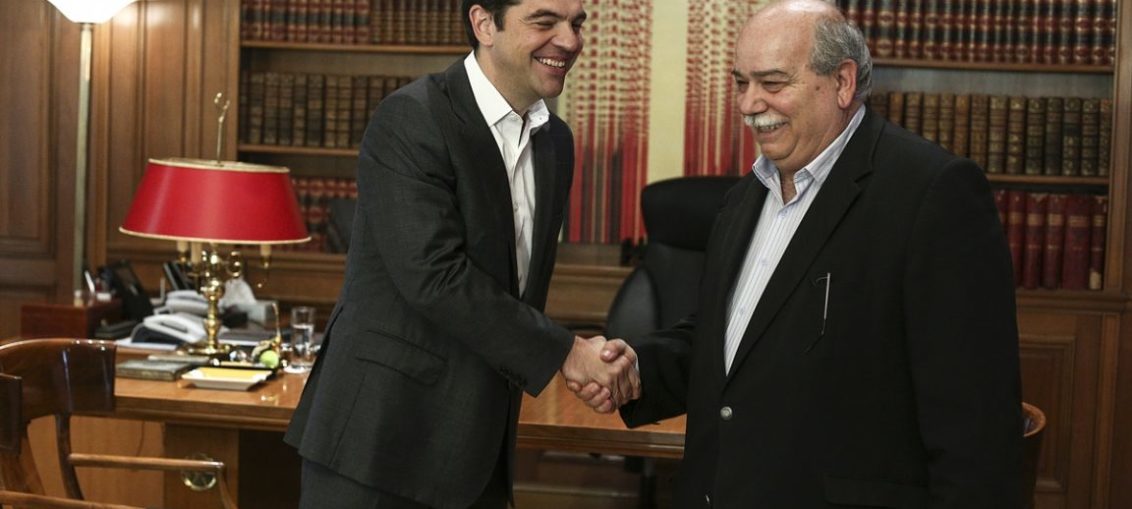 Fresh speculation emerged
on Thursday
in Athens over the timing of the next general election.
The Prime Minister told a cabinet meeting earlier this week that his government will seek to complete its four year term and call an election in the autumn of 2019. The fact that Tsipras chose to touch upon the issue during the cabinet meeting is considered to be a message to voices within the ruling SYRIZA party who appear to be challenging the PM on this particular front.

 
On Thursday

, Greek daily TA NEA reported that there are three approaches within the government as to when the next general election should be called. The report followed a story by CNBC which speculated on the timing of the next election in Greece, while arguing that a Greek vote could potentially boost financial markets.
According to the CNBC piece, some analysts believe Tsipras will call a new general election earlier than expected.
The Prime Minister is reportedly being advised by his closest aides to see out the government's four-year term. Officially, this is the line Alexis Tsipras has publicly followed.
Meanwhile, according to TA NEA, the leadership of the Finance Ministry would prefer an election in September 2018, before fresh austerity measures (i.e. pension cuts) begin to apply in January next year. An election in September will also allow the government to capitalize on a prospective agreement to conclude the ongoing bailout program.
Finally, prominent SYRIZA members, such as parliament president Nikos Voutsis are reportedly proponents of calling an election in May 2019, at the same time as the European Parliament election. TA NEA comments that Tsipras and Voutsis apparently have different opinions on strategy in general, which could be an important factor for the future of SYRIZA in general…. / IBNA