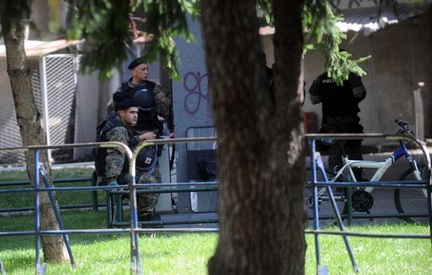 Skopje, September 12, 2013
Police special units have surrounded today a park in the center of Skopje, by dispersing hundreds of opposition protestors.
Activists of the opposition in FYROM had established tends there for several days in order to protest against the cutting of trees in the park near "Bristol" hotel in Skopje, where the government has planned the construction of a commercial and residential center.
Amongst the arrested people was also an advisor of the opposition at Qender commune along with the director of the communal enterprise of this commune, which is led by the head of opposition, Andrej Zhernovski. After talking to protestors, police has released them and said that it will continue to protect the park, where works are expected to start.
Head of the commune, Andrey Zhernovski criticized police intervention, stressing that this is a totalitarian regime. /ibna/