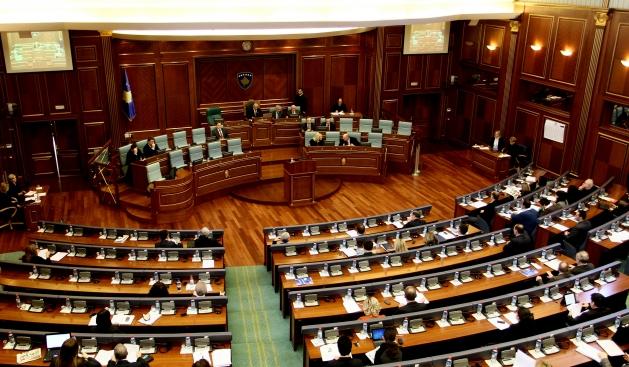 Pristina, 26 June 2015/Independent Balkan News Agency
By Elton Tota
Kosovo's parliament is holding a session today where the constitutional amendments which would give way to the creation of the special tribunal, would be voted.
At the start of the session, PM Mustafa gave the reasons about the incentive in question. He invited MPs to vote in favor of these amendments, as according to him, they do not affect the sovereignty of the country and will not tarnish the war led by KLA.
Deputy PM of Kosovo, Hashim Thaci also called for the Special Tribunal to be voted. He said that the voting must take place, because the creation of this institution has been demanded by Kosovo's allies.
"There must be nothing that prevents the advancement of Kosovo in the European integration and nothing that stands in the way of its partnership with the United States of America", Thaci said.
But the opposition objected to this incentive. The head of Self Determination parliamentary group, Glauk Konjufca, called for the Special Tribunal not to be voted.
"We fought for freedom, Serbia fought to invade.  The Special Tribunal now gives the impression that Kosovo has committed the crimes. This is a selective court. Justice is universal and not special", Konjufca said.
Ramush Haradinaj of AAK also objected to the creation of this court.
"We're not against justice. We're in favor of a court that tries all crimes happened in Kosovo. AAK doesn't vote in favor of this court, which excludes Serb crimes in Kosovo", he said.
While the session is taking place, organizations formed after the war continue to protest in front of parliament.
The head of the organization of KLA veterans, Xhavit Jashari said in front of protesters that MPs must not vote these amendments.
The voting of the constitutional amendments is expected to take place late, because over 30 MPs will address parliament. /ibna/