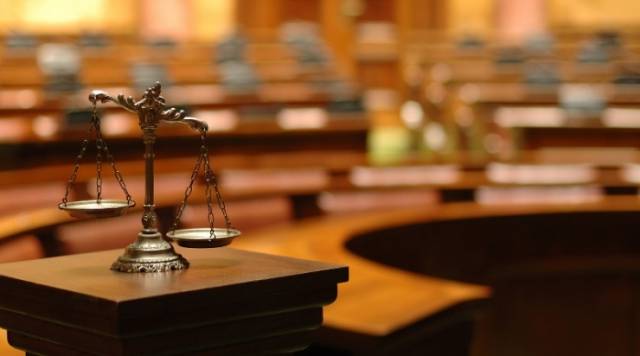 Pristina, 13 June 2016/Independent Balkan News Agency
By Elton Tota
So far, the government of Kosovo has delivered all of its obligations for the creation of Special Tribunal relating to war crimes.
The legal infrastructure for this institution is now in place, including the approval by the Parliament of Kosovo of the Bill on Specialized Chambers and the Special Prosecutor Office.
The deputy speaker of the parliament of Kosovo, Xhavit Haliti says that all actions have been undertaken for the creation of this tribunal, in compliance with the laws of Kosovo. According to him, there's no reason for the institutions of Kosovo not to collaborate with this tribunal.
Haliti said that nobody wanted this tribunal, but he believes that the work of this tribunal will once again show that the war of KLA has been a fair war.
"There is no pending issue in Kosovo. So far, all issues have been approved in parliament and have been sent to Brussels. The only thing remaining now is for Brussels to recruit the judges", he said.
The government of Kosovo also says that the obligations toward this tribunal have been delivered. Besnik Berisha, councilor for Legal Affairs at the office of the Prime Minister of Kosovo, says that this issue has now been finalized and that the government of Kosovo will no longer intervene in the affairs of the justice system.
The idea for the creation of a Special Tribunal stems from the investigations carried out by the Council of Europe, based on the suspicions of the Swiss Dick Marty, on the trafficking of Serb organs by the members of the former Kosovo Liberation Army.
Suspicions have also been thrown on former KLA officials, who currently hold high offices in the institutions of Kosovo.
Fetnete Ramosaj, professional collaborator in the Institute for Research on War Crimes told IBNA that the Special Tribunal, the only one of this kind in former Yugoslavia, has been established to try on a selective basis only former members of KLA.
"As we know, this tribunal will not try all of the crimes which have been committed during the war in Kosovo. Thus, it is not trying crimes committed by Serb invading forces, but only the crimes allegedly committed by Albanians. Such international mechanism is unprecedented, unfair, biased, racist and above all, an unlawful act and politically influenced by Serbia and Russia", Ramosaj says.
According to him, this institution is a violation of human freedoms and liberties and also threatens the sovereignty of Kosovo.
The Tribunal is expected to try serious crimes committed from 1999 until 2000 by members of Kosovo Liberation Army against ethnic minorities and political opponents. The Tribunal is expected to start its work this year. Its seat will be in Hague, Holland. /balkaneu.com/