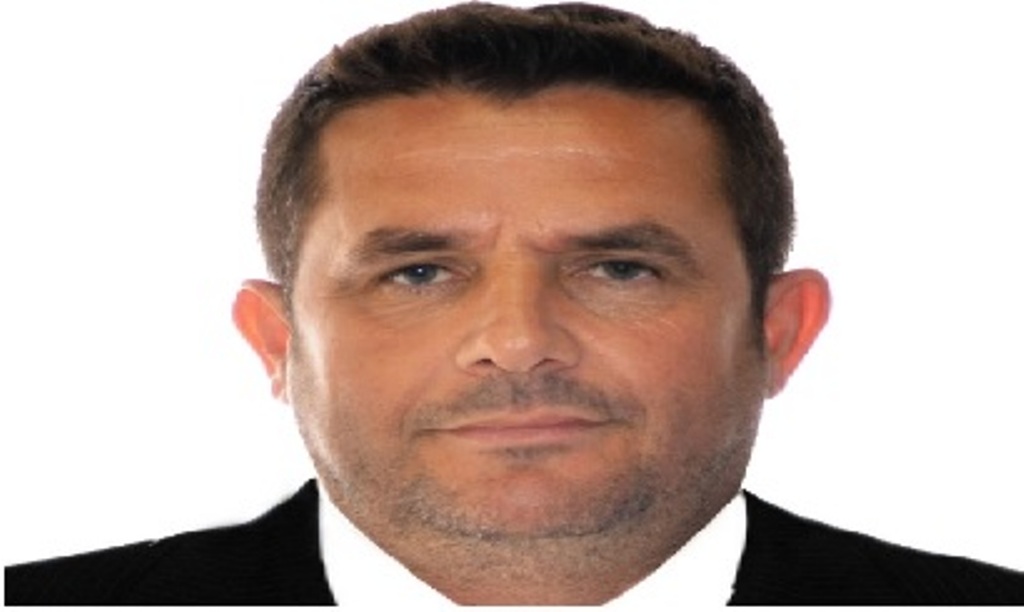 Everything was ready, including the press room at the ministry of Interior where all senior police officials, including minister Sander Lleshaj would appear. It was a pompous plan, like everything else the government's public relation service does.
But a message that arrived on former PM Berisha's mobile phone ruined everything and above all, the golden opportunity to make Klement Balili's surrender look like an arrest following a large scale operation.
This way, Sali Berisha managed to challenge the government and ruin Sander Lleshaj's plan to boast about the "arrest" of  Balili, who is also known as the Balkan's Escobar.
What happened?
On Tuesday morning, Klement Balili along with his relative Rigels Balili, in the company of the former Attorney General and defence lawyer, Theodhori Sollaku and his legal team, set off for Tirana. Earlier in the day, there had been contacts to inform the Interior ministry that Balili would surrender. There had also been contacts with the Prosecution Office for Serious Crimes, which currently handles Balili case.
Upon his arrival in Tirana, Balili and the people who were accompanying him, entered the Prosecution Office for Serious Crimes to undergo the necessary procedures concerning the charges that he faces.
The PR plan is ruined
In the meantime, senior police officials were thinking of delivering an extraordinary news conference like the ones former Interior minister Saimir Tahiri used to deliver with masked police officers on the background, to show that a big operation had taken place and had finally led to Balili's arrest.
But the whole plan was ruined by former PM and current democrat MP, Sali Berisha.
"Klement Balili hands himself over! He has set off for Tirana along with Rigels Balili", Berisha posted on social media.
This was enough for the whole plan to go down the drain.
However, police officials did not entirely give up on their plan to make it look like their own achievement. Interior minister Sander Lleshaj appeared in front of the cameras at noon to answer a few questions by journalists.
Although he admitted that Balili surrendered himself, Lleshi could not resist the temptation to make it look like a police operation.
"Today, Albanian police finalized a long, complicated and important operation for the surrender of Klement Balili. This was the result of close cooperation between the Albanian secret services and our partners. Today's arrest is a significant achievement for the justice system in Albania and clear proof that State Police is always in the line of duty", Lleshaj said.
Although Lleshaj admitted that Balili surrendered, he also said that he was arrested following a special operation.
But where was Balili caught, given that a few hours before Lleshaj appeared in front of the cameras, the criminal had surrendered?
Minister Lleshaj said: "Those who know the true nature of such operations, also know that criminals of such levels can never surrender at their own will. This whole process is a result of a large scale and complicated operation in cooperation with Albania's partners, who enabled the person in question to surrender to the State Police", the minister said.
Meanwhile, minister Lleshaj did not respond to the following question: "How is it possible that such criminal could be at large for two years?"
Lleshaj did not even answer when he was asked about the negotiations that authorities held with Balili by saying that "I cannot provide operational details".
Berisha: They wanted to deceive us
Given that he was the one who ruined the Interior Ministry's plan to make this whole thing look like an arrest, former PM Sali Berisha said yesterday: "They wanted to make this look like an arrest. He did not agree to this".
Rama: Balili is behind bars, this was one of the most sophisticated operations ever
For PM Edi Rama, Balili's arrest was one of the most sophisticated operations that police have ever organized. "This was one of the most sophisticated police operations which had been going on for months in a row", Rama said.
Meanwhile, he attacks opposition MPs and the media who portrayed this as surrender.