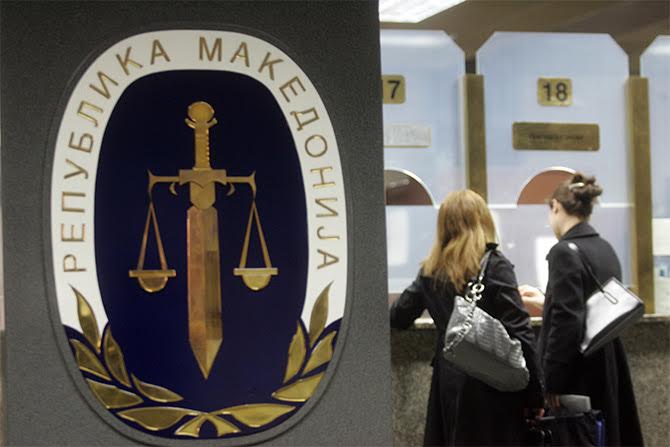 Skopje, 19 August 2015/Independent Balkan News Agency
By Naser Pajaziti
Political parties in FYROM continue to hold talks about the implementation of the agreement which would solve the political crisis in the country. One of the hottest points which is being discussed is the solution of the Special Public Prosecutor, who will be the head of a special institution which will deal with the investigation of the wiretapping affair, that relates to corruption scandals.
Macedonian opposition demands for the Special Prosecutor to have extended powers for the investigation of corruption and criminal offenses and that it should not have a limited mandate.
But, the party in power, VMRO-DPMNE demands for the Special Prosecutor to handle the wiretapping affair and the so called "Putsch" affair, which involved the leader of opposition, Zoran Zaev, who is accused of espionage, following the publication of state secrets through the registered conversations.
EU expert, Peter Van Hoyte, declared that the first talks between work groups on the Special Prosecutor have been solid and interesting.
"Today I cannot issue any comments, but I can only say that there have been interesting and solid discussions", Van Hoyte declared.
Citizens believe that the Special Prosecutor must be a figure with authority, who will not undergo political pressure. Jasna S, a law student in Skopje, told IBNA that the Special Prosecutor must investigate all crimes and dismantle crime and corruption through institutions.
"I believe that the new prosecutor must show politicians their place and offer a lesson for the others that there can be no development through corruption and criminality. We're hoping that the truth will come out and all responsible people who have committed offenses to be brought to justice", the student says.
A part of the analysts, but also political parties, demand for the Special Prosecutor to be a foreign expert, who will boost faith in the justice system and will avoid political conflicts.
University professor, Mersel Bilalli told IBNA that the most accepted option is to elect a foreign prosecutor, who is an expert on legal affairs.
"I don't think it will be easy for the four political leaders to reach consensus on the Special Prosecutor. An acceptable option would be to elect a foreign law expert on this post", Bilalli says.
On Friday, political parties will hold concrete talks for the legal framework of the special prosecutor.
The Special Prosecutor will be elected on 15 September, two weeks after the opposition returns to parliament. /ibna/