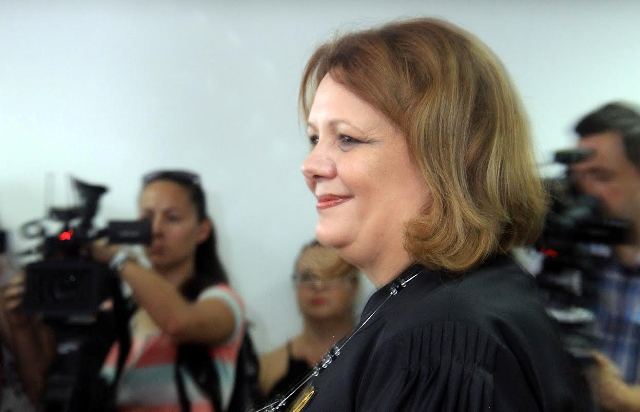 Skopje, 21 December 2015/Independent Balkan News Agency
By Naser Pajaziti
Macedonian opposition is yet to submit to the Special Prosecution the file with the registered materials for security reasons. Leader of SDSM (Macedonian Social Democratic Union), Zoran Zaev, has demanded strong security measures at the newly established Special Prosecution, which will investigate the wiretapping affair.
Spokesman of SDSM, Petre Silegov said that the materials will not be submitted until the necessary security conditions are guaranteed for the materials.
"The materials are highly sensitive and we will not deliver them without strong security measures in place. This means 24 hour surveillance and we don't know if such security measures exist in this institution", Silegov said.
According to him, a part of the materials contain classified information and their eventual loss would have unpredictable consequences.
The government said that in yesterday's meeting, it has approved the decision to monitor the Special Prosecution building 24 hours a day. According to PM Gruevski, everything that the Special Prosecutor, Katica Janeva will demand, will be put in her disposal.
A week ago, the Special Prosecutor had sent a request for the leader of SDSM to submit the wiretapping materials.
Special Prosecution says that the courts and prosecution of the country have sent 36 cases, which relate to the wiretapping case. The cases were opened before, but it will be this institution that will handle these cases.
The Special Prosecution was established after the agreement of June 2, which was reached with the brokerage of the EU Enlargement Commissioner, Johannes Hahn and which put an end to the political crisis.
The wiretapping scandal in the country erupted a few months back, when leader of opposition, Zoran Zaev started the publication of registered conversations and senior state officials such as PM Nikola Gruevski, cabinet ministers, former head of secret services, prosecutors, judges and heads of other institutions, were in them.
These conversations, which have proven to be authentic, are proof of abuse with power, organized crime, corruption and electoral fraud. /ibna/