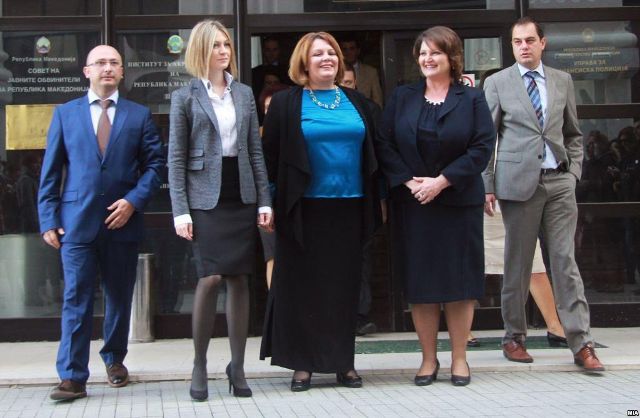 Skopje, 28 January 2016/Independent Balkan News Agency
By Naser Pajaziti
Special Prosecution in FYR Macedonia can start its work, as parliament approved a four million euro budget for it for 2016.
Although they voted in favor, MPs of the largest party in the country, VMRO-DPMNE said that they are not happy with the way special prosecutor, Katica Janeva is acting and by what they considered to be as her arrogance. The largest party in power said that special prosecutor Janeva has not justified the amount of money that she demanded.
But the Special Prosecution has not commented VMRO-DPMNE's declarations, by saying that they do not comment on political statements.
The other party, SDSM, says that the party in power is leading a war against the institution of the Special Prosecution.
Goran Sugarevski, from this party, said that it's clear that the party in power is scared of this prosecution, which is expected to shed light on institutional crime and corruption.
Political analyst, Alajdin Demiri told IBNA that parties in power, VMRO-DPMNE and BDI are trying to rush into the elections in order for this prosecution not to investigate the criminal cases.
"It's clear that they want elections out of panic that the special prosecution will start to investigate crimes and corruption that were revealed in the registered conversations made public by the opposition.
Therefore, it is necessary for this institution to do its job and to bring people before justice", said analyst and former diplomat, Alajdin Demiri.
The Special Prosecution was established as part of the political agreement of June 2, which will investigate the wiretapping scandal that erupted in the country. The registered conversations have cast suspicions for institutional crime during the current government of VMRO-DPMNE and BDI. Chief prosecutor Janeva has warned that the first indictments on this case will be issued until March 15. /ibna/