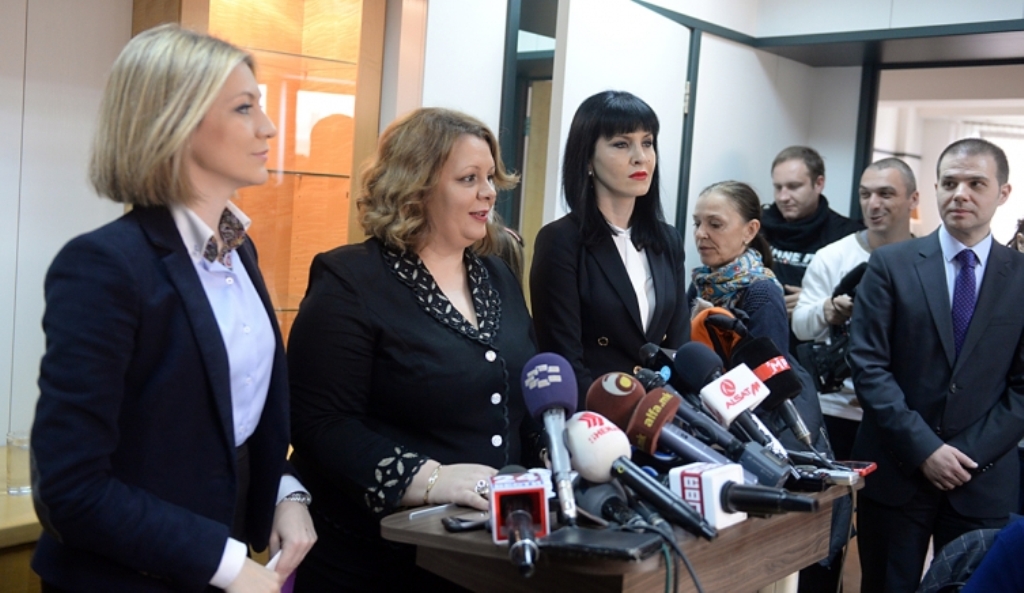 The Special Prosecution in FYROM has published its fourth six monthly report about its activity. According to the report, 18 charges have been pressed against 120 people. Meanwhile, procedures have been launched against 24 individuals and four companies.
According to chief prosecutor, Katica Janeva, so far, around 70% of the registered materials have been analyzed.
"We're processing  around 80 thousand files and around 15 thousand audio files", Janeva said. According to her, 22 thousand transactions carried out by VMRO-DPMNE are also subject to investigation, on the suspicion of unlawful funding of political activities.
The Special Prosecution was set up in 2015 as part of the political agreement for the investigation of the so called wiretapping scandal. /balkaneu.com/