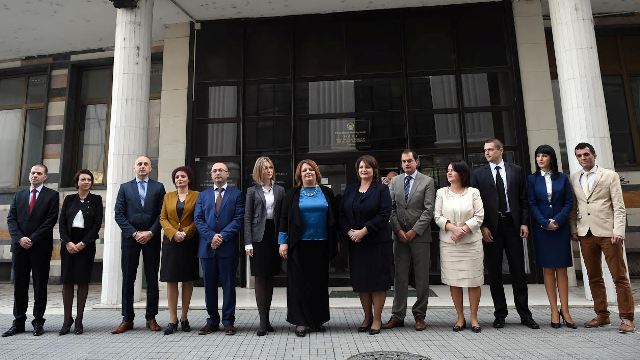 Skopje, 22 January 2016/ Independent Balkan News Agency
By Naser Pajaziti
Special Prosecution in FYROM, which was established to investigate the wiretapping affair, is facing obstacles and obstructions from other institutions.
Parliament is yet to approve the budget which has been demanded by this prosecution. The prosecution has started to investigate the wiretapping affair and its protagonists are expected to be the state leaders, who are part of these registered conversations, which were accepted to be authentic.
Besides this, the Council of Public Prosecutors has demanded the special prosecutor, Katica Janeva to offer information on the progress of the investigation of the registered conversations submitted by opposition party SDSM, the leader of which published them at the beginning of last year.
The Council of Prosecutors wants to assess if head prosecutor Janeva has acted in compliance with the law, but the meeting of this council has been postponed for the end of this month.
Jovan Trpenovski, former prosecutor says that the Special Prosecution was founded in the framework of the agreement for the solution of the political crisis, which erupted and became tense with the publication of registered materials by the opposition. According to him, this institution is facing obstructions, in order to postpone decision making.
"The postponement of the work of this institution and the fact that elections are nearing, aim at restricting the prosecutor from doing her job", Trpenovski said.
The European Commission has demanded for the wiretapping affair to be fully investigated, as the content of the registered conversations relates to state leaders, including former PM Nikola Gruevski and ministers of his cabinet, who continue to be part of the interim government.
Head prosecutor, Katica Janeva has demanded an amendment in the law on the Special Prosecution, in order for protected witnesses to receive a special treatment. /ibna/