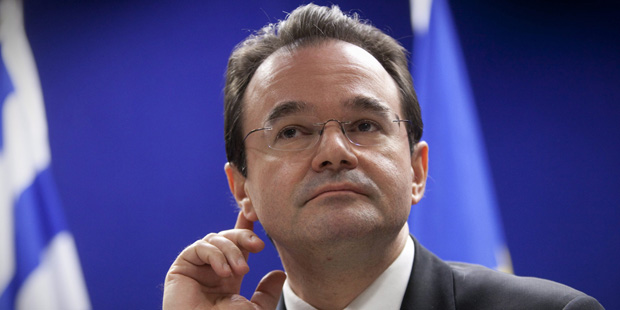 Athens, December 12, 2014/ Independent Balkan News Agency
By Spiros Sideris
Former Finance Minister of Greece Giorgos Papaconstantinou was referred on the Judicial Council of the Special Court with 4 votes for and 1 against, following the positive (in regard to the reference) recommendation of Vasilis Pliotas, Deputy Prosecutor of the Supreme Court.
Former minister is charged with two felonies: infidelity to the service and document falsification, while he was exempt from the misdemeanor of the breach of duty.
The removal of the names of three of his relatives from the notorious Lagarde list eventually led former Finance Minister Giorgos Papaconstantinou to the Special Court, in accordance with decision no. 3/2014 irrevocable decree.
The reasoning behind the indictment of Papakonstantinou is that he "intentionally distorted document that was accessible to him because of his Office, with the purpose to give to another unfair advantage with damage to the State, against which were threatened damages exceeding the amount of EUR 150,000, which is particularly great".
Papakonstantinou relatives, however, whose names he accused of erasing from the Lagarde list, will not be prosecuted. His cousin Eleni Papaconstantinou, her husband of Simeon Sikiaridis and the husband of his other cousin Andreas Rossonis, are exempt from the charges of inciting two felonies, those of counterfeiting and infidelity.