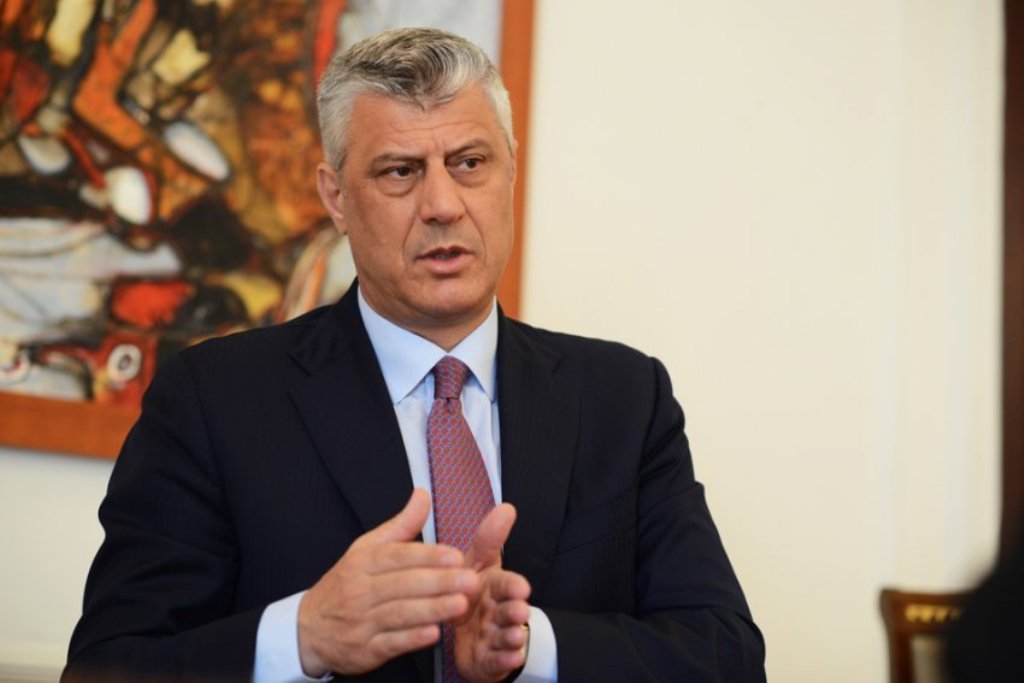 President of Kosovo, Hashim Thaci has changed his view on the Special Court on war crimes committed in Kosovo based in The Hague.
"Specialized Chambers and the Office of the Special Prosecutor known by the term Special Court cannot be repealed and shall not be repealed. This is the positioning of the state of Kosovo", Thaci said in a news conference on the verge of the 10th anniversary of the independence of Kosovo.
President of Kosovo has once again clarified his positioning and the positioning of the institutions of Kosovo in 2015, when it was decided to set up the Special Court on war crimes.
Thaci said that there were only two options about this court.
"Taking into account the vision for the future, the preservation of partnership and friendship with the United States of America, NATO and the European Union, being Prime Minister at the time, I decided to envisage Dick Marty's report, although it was a sci-fi type of report", Thaci said.
According to him, during the time when the Special Court was set up in 2015, it could either be set up through the Security Council or through the legislation of Kosovo, in coordination with international partners.
"Kosovo and KLA have fought a fair war. We set up that court because we had nothing to fear. We know it is unfair, but it's something that we should accept in order to preserve our partnership with the United States, NATO and the EU", Thaci said.
43 MPs in Kosovo have signed a motion to repeal the Law on Special Chambers (Special Court).  President Thaci had neither contested, nor supported this initiative and this has sparked international reactions.  /balkaneu.com/