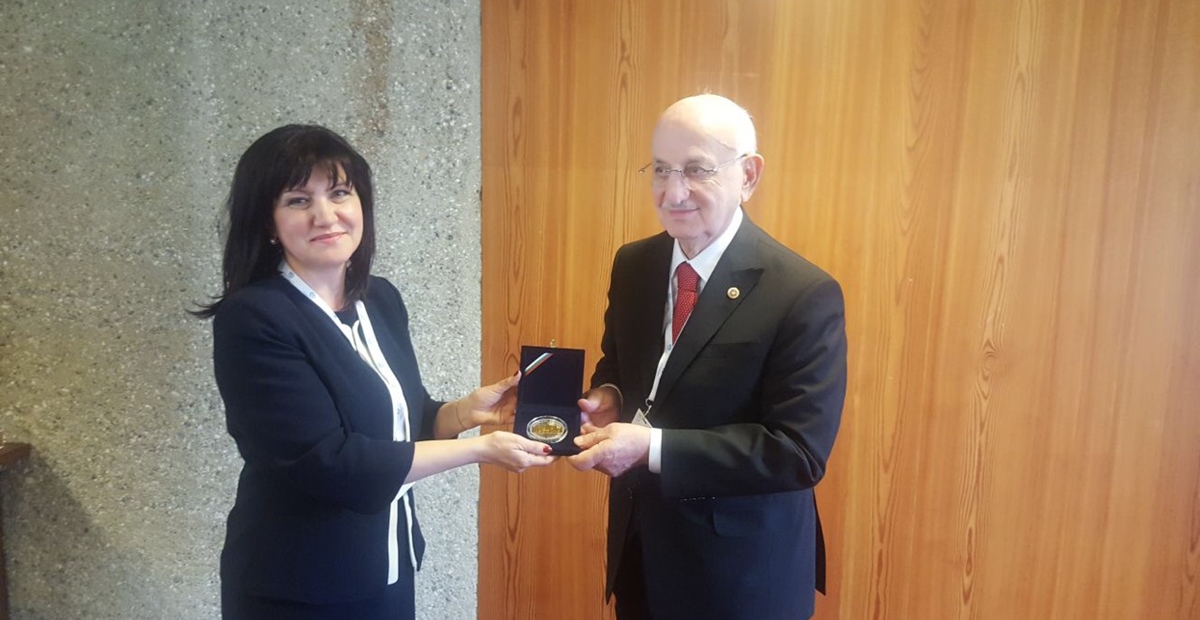 The Speaker of Bulgaria's National Assembly, Tsveta Karayancheva, held talks with her Turkish counterpart İsmail Kahraman on the sidelines of the Interparliamentary Union meeting in Geneva, Parliament's media office said on March 24.
The talks came two days ahead of the scheduled meeting of leaders of the EU and Turkey, to be hosted in Varna by the government of Bulgaria, current holder of the rotating Presidency of the Council of the EU.
The Varna meeting will bring together Donald Tusk, President of the European Council, Jean-Claude Juncker, President of the European Commission, Boiko Borissov, Prime Minister of Bulgaria, and Recep Tayyip Erdoğan, President of Turkey.
"This working dinner will be an occasion to assess matters of mutual interest and recent developments in Turkey, including in the area of rule of law and fundamental freedoms," the European Council said.
"Leaders will also discuss how to move the EU-Turkey relationship forward, on the basis of mutual respect and common interests."
The Bulgarian Parliament's statement quoted Karayancheva as saying that Turkey was a neighbour, an ally in Nato and "our priority partner in a number of areas".
Among the areas of co-operation, she pointed to migration and the fight against terrorism, as well as energy, agriculture, livestock and trade.
The stable relations between the two countries are based on the principles of good neighbourliness and mutual respect, Karayancheva.
She congratulated her Turkish counterpart on Turkey's efforts to tackle the migratory flow and pointed to the positive effect of the EU-Turkey Migration Agreements that led to a real reduction in the number of illegal immigrants entering the EU.
We attach great importance to the tripartite Bulgarian-Greek-Turkish Centre for Police and Customs Co-operation, Karayancheva said.
She said that she expects important issues to be discussed at the leaders' meeting in Varna between Turkey and the leaders of the EU's leading institutions, the statement said.
After a March 22-23 European Council meeting, Borissov said that he had received support from all European countries for the holding of the EU-Turkey meeting in Varna.
However, Borissov mentioned some countries like France, the Netherlands, Austria, who have deep reservations towards Turkey. But everyone was firm that the meeting was a good reason for dialogue, he said.
Borissov said that this remains the only channel for communication with Turkey. He said everything was done in order to preserve security and ensure the EU-Turkey refugee deal, while also warning that the meeting was likely to be a tough one because of a deterioration in relations between Turkey and the EU./IBNA