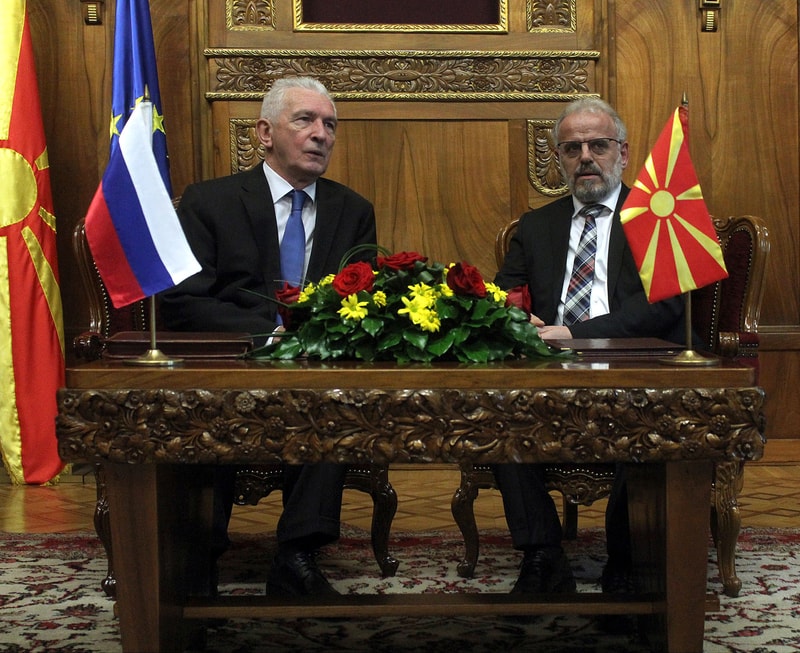 fYRO Macedonia's Parliament Speaker Talat Xhaferi and Russia's Ambassador to the country Oleg Shcherbak expressed hope Thursday for the friendly relations between the two countries to keep advancing.
Notifying that after the incident on 27 April 2017 the Parliament has managed to enter a normal course of functioning, Xhaferi briefed the guest about the upcoming activities of fYRO Macedonia's highest legislative body, singling out the adoption of a myriad of reform laws that derive from the EU recommendations, the Speaker's Office said in a press release.
The negotiations between the ruling and opposition parties resume in spite of the opposition's decision to boycott the Parliament, Xhaferi told Shcherbak.
The Speaker reaffirmed fYRO Macedonia's strategic priorities – the EU and NATO membership , notifying that the country expects a positive progress report this April from the European Commission, as well as NATO membership invitation at the next summit of the Alliance.
Shcherbak voiced belief that the overall relations between the two countries would keep advancing, especially in the sphere of inter-parliamentary cooperation.
In this respect he notified the ceremonies marking the 'Russia's Diplomacy Day', scheduled to take place in Bitola on 9 February. In addition, he said, this year marks the 25th anniversary of fYRO Macedonia-Russia diplomatic ties. Honoring of this jubilee will contribute to boosting the bilateral cooperation, he added./IBNA