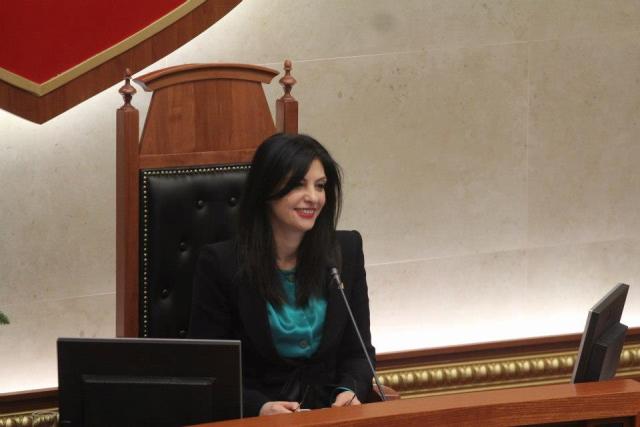 Tirana, May 25, 2013
Madam Speaker of Parliament, Jozefina Topalli received today in a meeting the chief of ODIHR Mission, Conny McCormack and the members of the monitoring mission of OSCE/ODIHR.
"We're committed in holding transparent elections and the best elections that Albania has ever had. I have invited the OSCE Parliamentary Assembly to bring the largest number of observers in the elections that will be held in Albania. The legal framework was voted in the spirit of consensus, based on the recommendations of ODIHR. The increase in the number of ballot counting centers, the reduction of the number of voters per poll center, etc, will have an impact in the improvement of standards, it will reduce the counting time and will increase transparency", said Topalli during the meeting.
As far as the issue of the Central Election Commission is concerned, Topalli said that that she had constantly declared that she's ready to gather parliament at any time in order to vote the three names that the opposition will bring in order to fill the vacancies at the CEC. "I hope that Rama will not use this as an alibi for his electoral defeat, in order not to recognize the result, like he has done in the previous elections", said Topalli during this meeting.
On her part, Mrs. McComack thanked Mrs. Topalli for briefing her about the issues that concern the electoral process and valued her demand to have a large number of OSCE, CE, European Parliament observers to monitor the June 23 elections. /ibna/